This June 5th marks the iconic Ferris Bueller Day, and how are we celebrating? By taking the day off, just as Ferris would have wanted.
But not before we share some exciting news. We're thrilled to announce that fans of the seminal comedy classic, "Ferris Bueller's Day Off", will soon be able to relive the joyous antics of Ferris and his friends in stunning detail. For the first time ever, the film will be available on 4K Ultra HD digital and disc from August 1, 2023, courtesy of Paramount Home Entertainment.
John Hughes, the mastermind writer/director behind the film, painted a timeless portrait of high school rebellion and the spirit of youth in "Ferris Bueller's Day Off". The film has continued to inspire, entertain, and be quoted by generations, as it charmingly encapsulates a single, unforgettable day of unbridled freedom in the heart of the Windy City.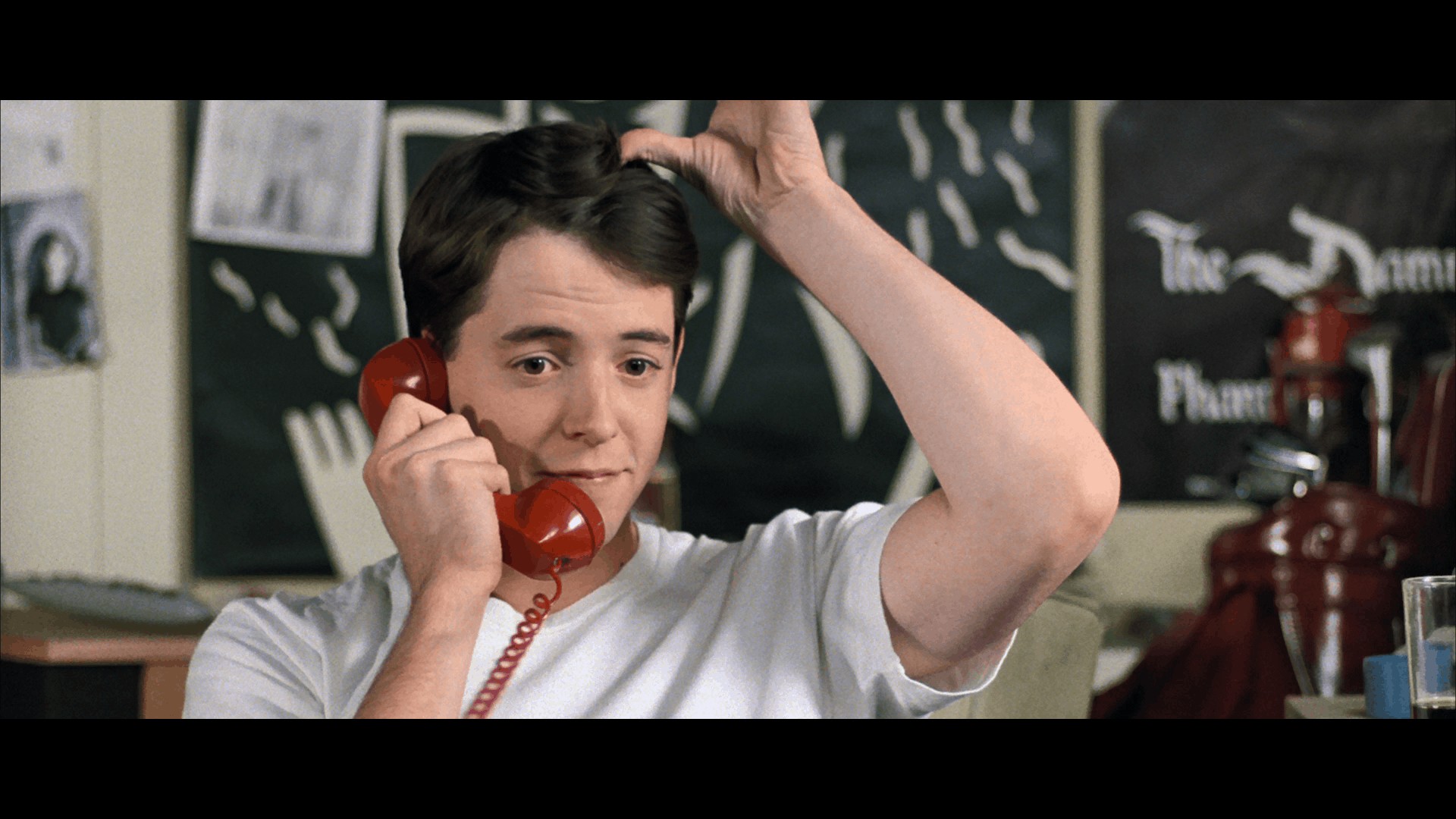 The upcoming 4K Ultra HD release will breathe new life into this classic film, featuring Dolby Vision™ and HDR-10 for high dynamic range imaging, as well as Dolby Atmos® audio for a truly immersive and liberating viewing experience*. Fans will also have access to John Hughes' original director's commentary, a precious piece of content that hasn't been available on disc since the film's first DVD release in 1999.
This release isn't just about improved picture and sound quality; it's a treasure trove of bonus content including:
John Hughes' Director Commentary
Getting the Class Together: The Cast of Ferris Bueller's Day Off
The Making of Ferris Bueller's Day Off
Who is Ferris Bueller?
The World According to Ben Stein
Vintage Ferris Bueller: The Lost Tapes
Matthew Broderick stars as the irrepressibly charming Ferris, who with his girlfriend Sloane (Mia Sara) and best friend Cameron (Alan Ruck), shirks school responsibilities to seize one glorious day of adolescent freedom. In 2014, "Ferris Bueller's Day Off" was added to the Library of Congress' National Film Registry, acknowledging its cultural, aesthetic, and historical significance.
So, this Ferris Bueller Day, remember, "Life moves pretty fast. If you don't stop and look around once in a while, you could miss it."
And you wouldn't want to miss the 4K Ultra HD release of "Ferris Bueller's Day Off"!