Check out these pawsome DIY Pet Toys in support of the highly anticipated release of Cats & Dogs 3: Paws Unite!  – the all-new original movie from Warner Bros. Home Entertainment – available on Digital beginning September 15, and on Blu-ray™ Combo Pack and DVD on October 13!   Making homemade pet toys is a great DIY craft project for big humans and little humans to do together – and a fantastic way to provide your pet with enrichment and fun.
Playtime is so important for your animals – as it provides exercise, and reduces anxiety, stress, and boredom.   In the wild, cats get their physical exercise from hunting. Inside cats receive their exercise from playing with toys that simulate prey that would normally be found in the wild. Check out this puuurrfect Cat Toy Wand you can make as a gift for your favorite feline!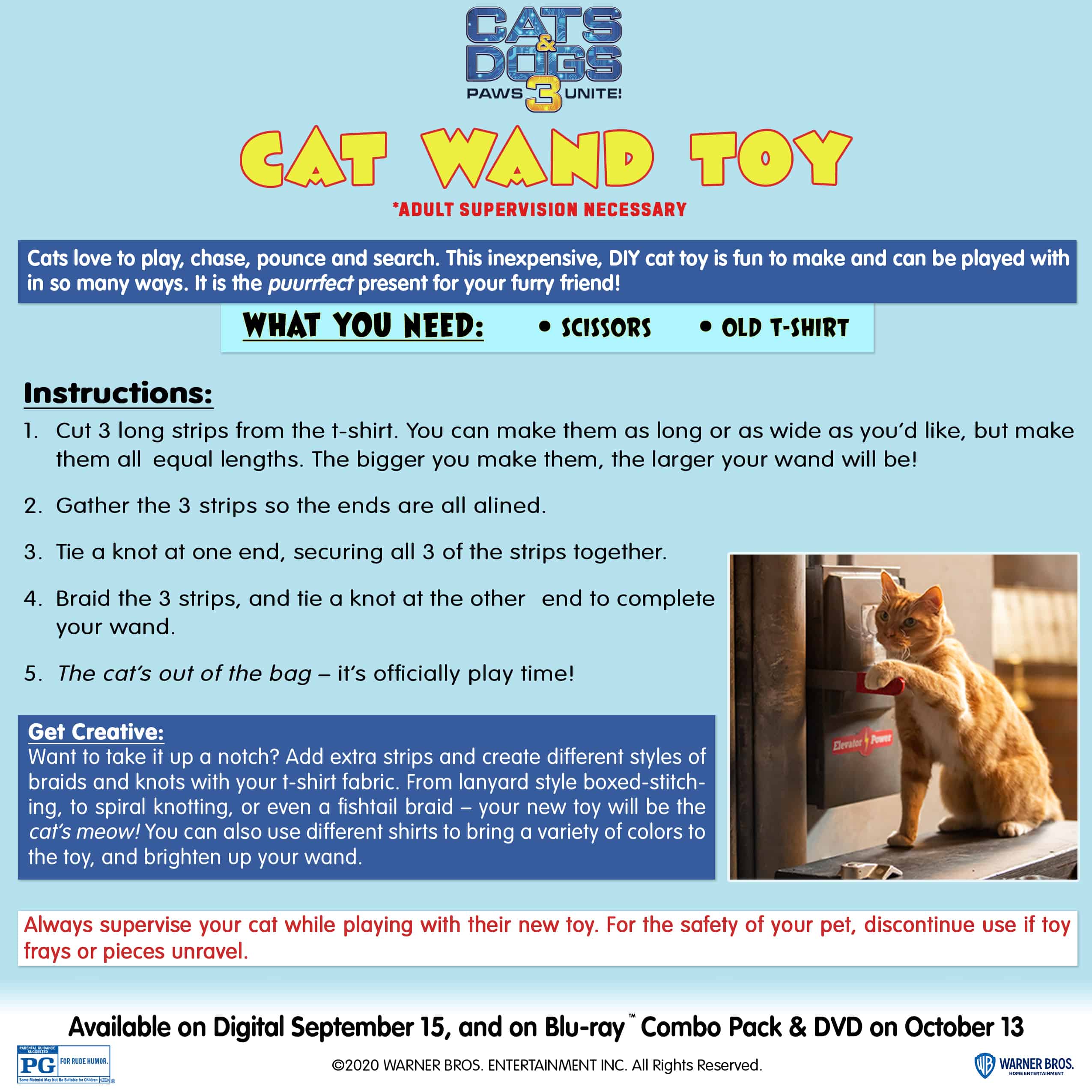 Many dogs love to play tug of war – as it is a healthy display of their predatory nature. Tug of war provides great mental and physical exercise for your dog. Check out this Tennis Ball Dog Toy that will pawsitively make your best friend wag their tails with happiness!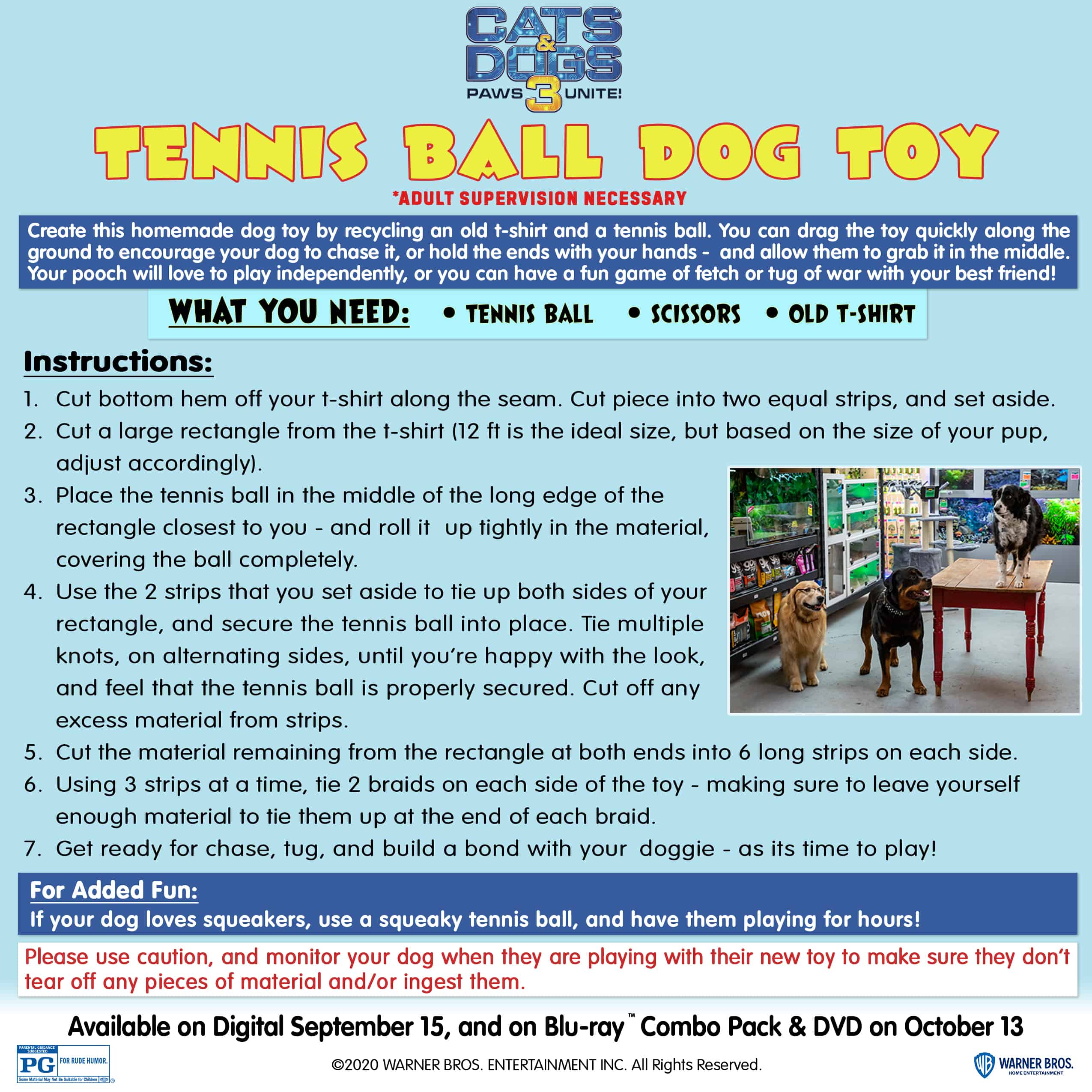 Cats & Dogs 3: Paws Unite!features an all-star comedy lineup lending their voices to this new generation of four footed and two winged friends including Melissa Rauch (The Big Bang Theory) as Gwen the cat, Max Greenfield (The Neighborhood, New Girl) as Roger the dog, and George Lopez as Pablo the Parrot. The film is directed by Sean McNamara (Soul Surfer) and written by Scott Bindley (The Last Summer). Producers are Andrew Lazar (Cats & Dogs, Get Smart) and David Fliegel.
About Cats & Dogs 3: Paws Unite!
It's been 10 years since the creation of the Great Truce, an elaborate joint-species surveillance system designed and monitored by cats and dogs to keep the peace when conflicts arise. But when a tech-savvy villain hacks into wireless networks to use frequencies only heard by cats and dogs, he manipulates them into conflict, and the worldwide battle between cats and dogs is BACK ON. Now, a team of inexperienced and untested agents will have to use their old-school animal instincts to restore order and peace between cats and dogs everywhere.
CATS & DOGS 3: PAWS UNITE ARRIVES ON BLU-RAY AND DVD ON SEPTEMBER 15TH!