Cats & Dogs 3: Paws Unite was reviewed a month ago on AndersonVision. That was the Early at Home VOD version that underwhelmed me to the point that I felt bad about the 5.0 score it got. While I designed the scoring metric, sometimes it doesn't accurately reflect my feelings on a movie.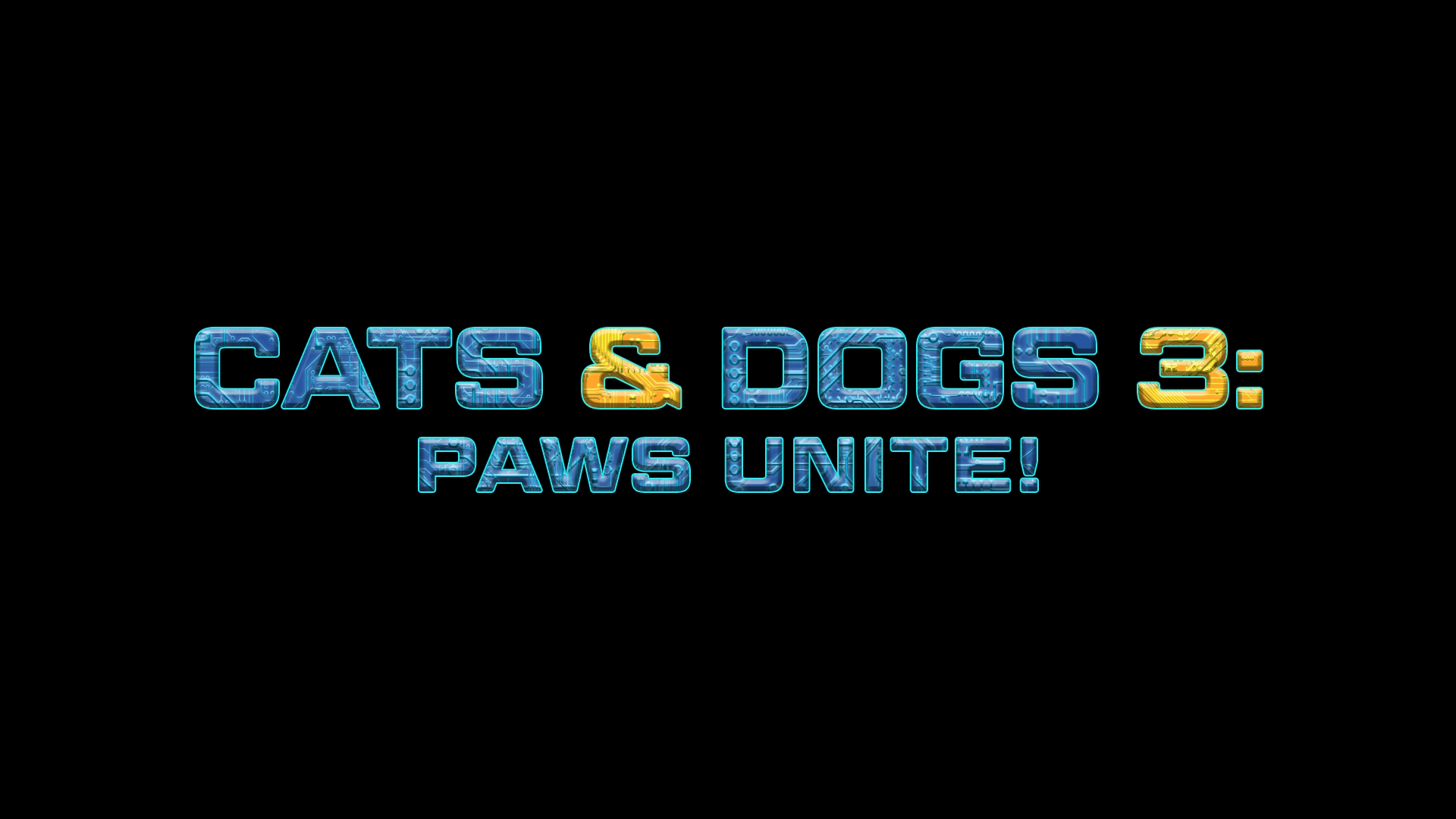 The Cats & Dogs franchise doesn't reinvent the wheel with Paws Unite. What it does is find a way to make the old into something cheaper. The first movie was a summer tentpole in the early 00s for Warner Brothers. Then, they waited a decade for a sequel to throw onto a new batch of kids.
The plots were thin and served as CG aided cartoons. But, it's not like Benji movies were exactly tugging at your brain. So, why does it feel like we're seeing way more movies like Paws Unite? Given the current environment, we've never had more children pinned in at home. With Disney announcing a recent streaming push, it was only a matter of time before other studios matched kid entertainment levels in other venues.
Talking animal movies are disposable. It's the nature of being able to flex out animals to entertain kids. Once a decade, you can cycle it a new batch of furry faces for nothing else than cuteness. I included some screenshots of the lead dog to make that point. Roger doesn't have a personality, as voiced by Max Greenfield. It's cute quips designed to make a kid chuckle.
Modern entertainment for children creates a weird dynamic. Melissa Rouch as Gwen the cat is a No Doubt reference that no one under 21 is going to understand. But, she talks about farts and other things that illicit chuckles. Switching between jokes meant for kids and references/setups for adults, there is never any time to make a story.
Movies created for kiddie home video don't really have a standard. I don't need everything to play like Up or Grave of the Fireflies. But, even passing entertainment has to function as a film. Throughout Paws Unite, it feels like a 30 minute short stretched to 84 minutes by adding extended shots of animals and constantly recycling moments of driving.
Again, I hate dunking on movies meant to entertain little kids. It's just that I feel there should be a standard of quality to be met. When I was a little kid, I used to rewatch a VHS tape that was just the first three Robotech episodes edited together. I don't think I was aware that Robotech was a thing until I got older.
It was just a cool thing to pass the time that my parents rented from Video Village. Somewhere somehow, there is a kid watching Paws Unite in the same fashion. My problem is that Warner Brothers put effort into this original production and had B-list celebs try to spice this up.
All the while, it feels like a TV pilot that people show in hotel ballrooms to prep Nielsen crowds. If your kids dig this sort of thing, then let them have it. Just be aware of how trivial it feels and just leave the room.
The Blu-ray comes with featurettes and a gag reel as the special features. The A/V Quality for Cats & Dogs 3: Paws Unite is pretty impressive. I included a ton of screenshots to help you get a sense of it. If that sounds good, then pick up Paws Unite.
Cats & Dogs 3: Paws Unite arrives on Blu-ray on October 13th
BONUS AREA: Cats and Dogs 3 fun activities for Pets and Halloween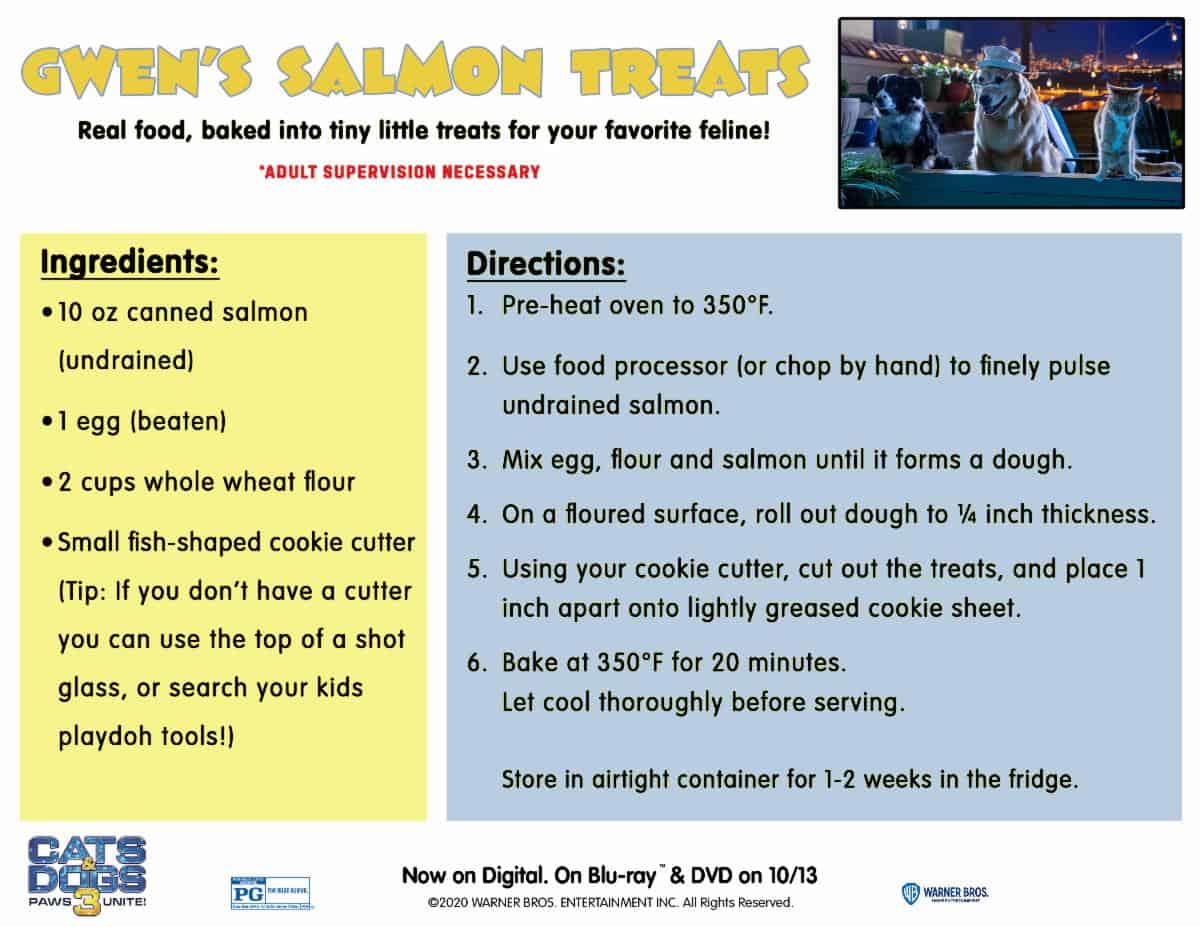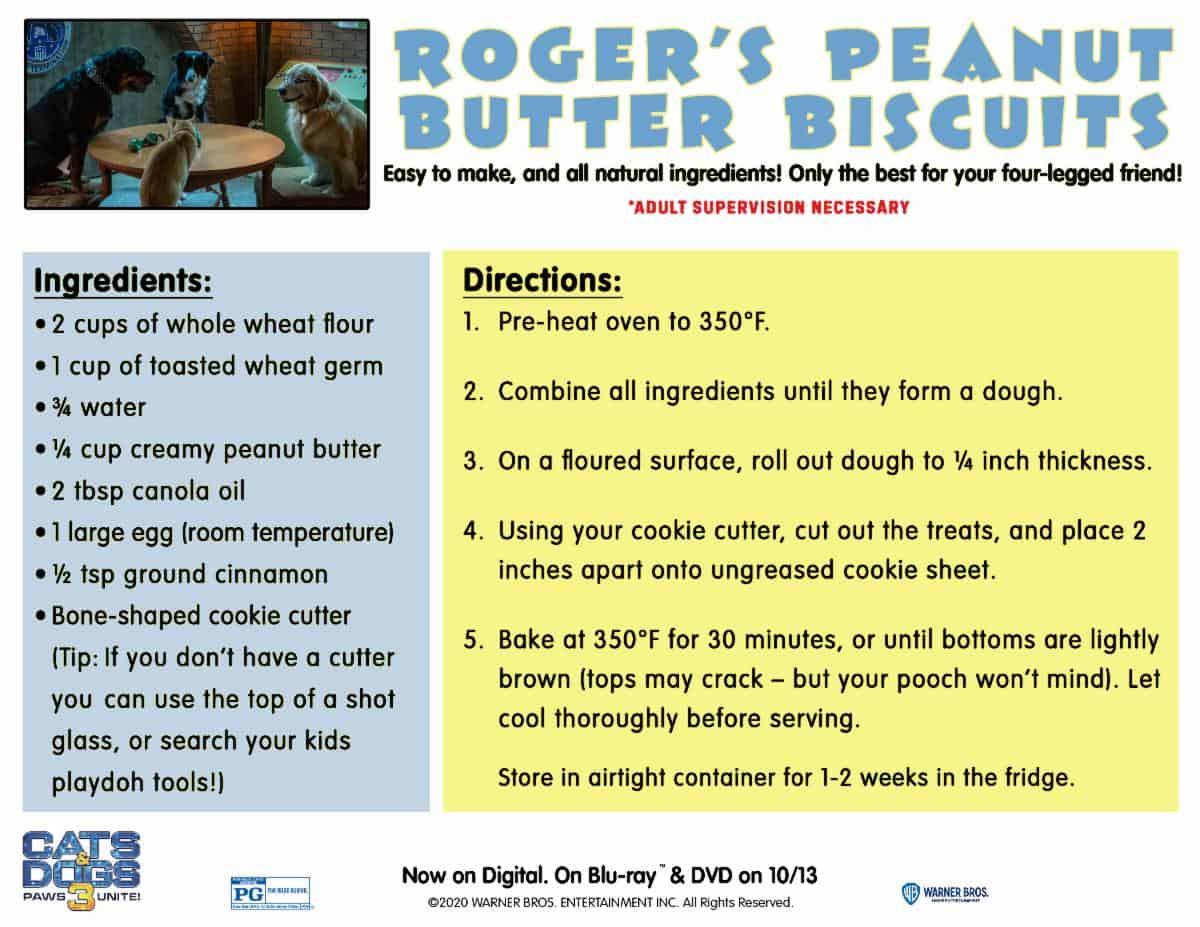 *Food Allergy Notice – Please be advised that these recipes contain peanuts, eggs, and wheat – so please use caution if there are food allergies in your household.