Prepare for an exhilarating summer filled with action and suspense as the highly-anticipated thriller, "Call Her King", makes its grand premiere on BET+ this July 6. The film is an original feature packed with a star-studded cast led by Naturi Naughton, known for her stunning performance in "Power Book II: Ghost", and Lance Gross of "House of Payne" fame.
The movie is the brainchild of director Wes Miller, acclaimed for his work on "A Day to Die". "Call Her King" promises a compelling narrative intertwined with dramatic tension and heart-pounding scenes.
The story revolves around the character of Judge Jaeda King, portrayed by Naturi Naughton. The plot thickens when Jaeda sentences Sean Samuels, played by Jason Mitchell ("Mudbound"), to death. However, chaos ensues as the courthouse becomes the target of a hostile takeover led by Gabriel, Sean Samuels' brother, also known as Black Caesar, a role brought to life by Lance Gross. The gripping saga unfolds as Judge King uses her intelligence, courage, and skills to break the siege, save the captives, and devise an escape.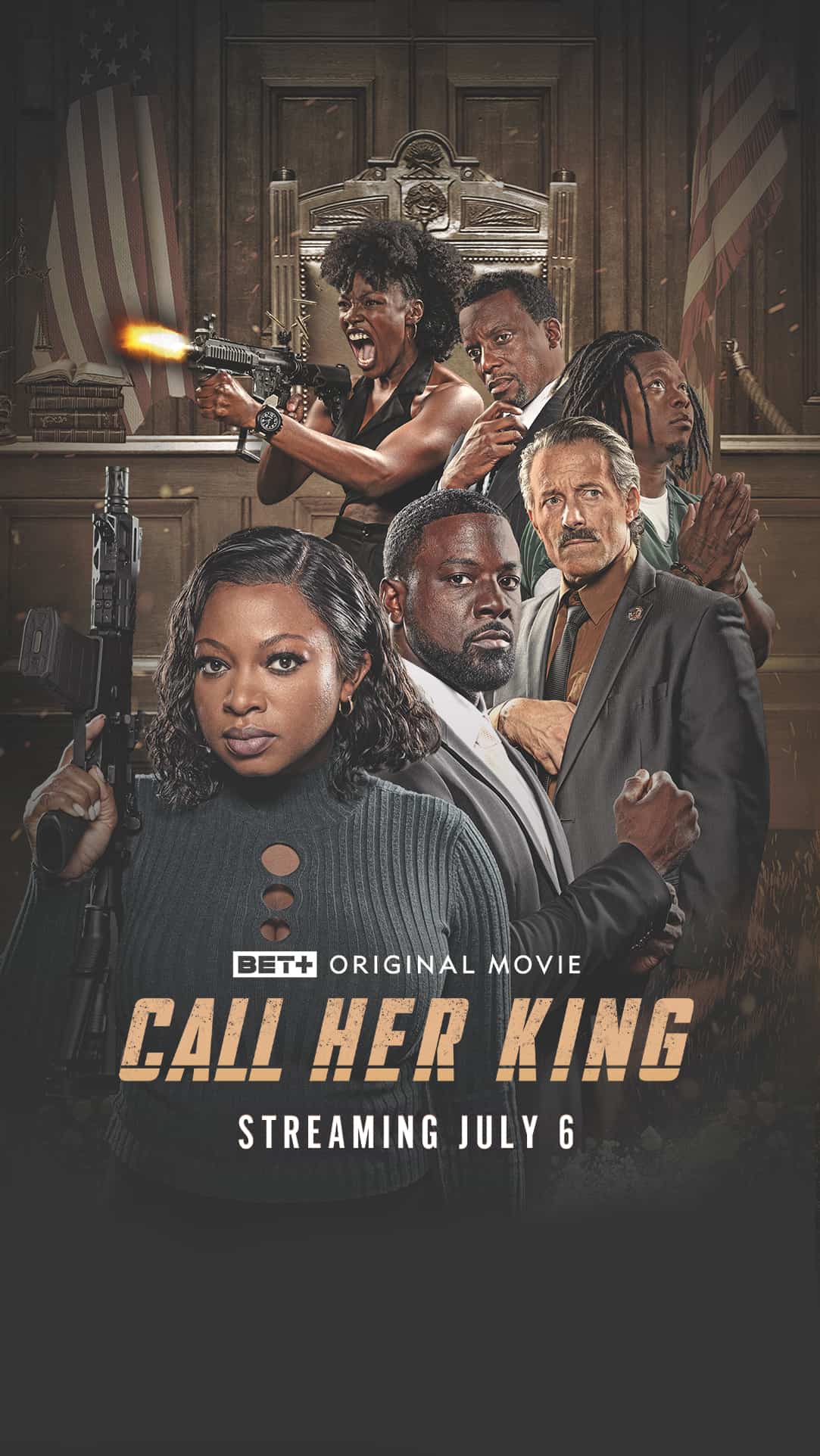 Joining Naughton and Gross is a stellar supporting cast including Jason Mitchell, Johnny Messner ("A Day to Die"), Nicholas Turturro ("NYPD Blue"), Tobias Truvillion ("First Wives Club"), Garrett Hendricks ("FBI"), and Shiobann Amisial ("Bel-Air").
"Call Her King" also marks the debut production of the recently established BLacklight Entertainment banner, led by Andrew van den Houten and Wes Miller. BLacklight Entertainment's aim is to bring diverse narratives to the forefront and provide quality opportunities for people of color and other underrepresented communities in the entertainment industry.
Don't miss out on this high-octane action thriller! Be sure to mark your calendars for July 6th and watch "Call Her King" only on BET+.