Loot Crate HQ Destroyed!!
This just in – Loot Crate has been invaded by aliens. The long-time subscription service for fans was taken over by horrors never before seen on planet Earth. The attack apparently took place Friday at 9:14am PST inside Loot Headquarters in downtown Los Angeles, a scene that can only be described by one onlooker as, "a f-ing bloodbath."
Thousands of crates, figures, T-shirts and other pieces of awesome subscription service items were seen being thrown out of windows by desperate to escape employees. One lucky child grabbed a TMNT figure, still being held onto by a severed hand that came flying out of the 14th floor. After 30 minutes of screams, the building fell silent.
Discovered after sifting through the debris, the now named "Sci-Fright" January Loot Fright crate – curated by the aliens themselves – was left on top of a pile of bloodied mouse pads. The new January Loot Fright crate contains exclusive items, like an Alien T-Shirt, Color Out of Space Blacklight Cloth, Plan 9 From Outer Space Pin and more.
For the First Time Ever, FULL Episodes of The Carol Burnett Show with the Music Fans Love Will Be Streaming for FREE on Roku, Tubi and More!
There are few TV variety shows from the past that have stood the test of time. Most have been lost to the ages, but one – by virtue of its timeless comedy, iconic cast, stellar guest stars and classic music – stands atop them all as one of the landmark programs from the Golden Age of TV: THE CAROL BURNETT SHOW.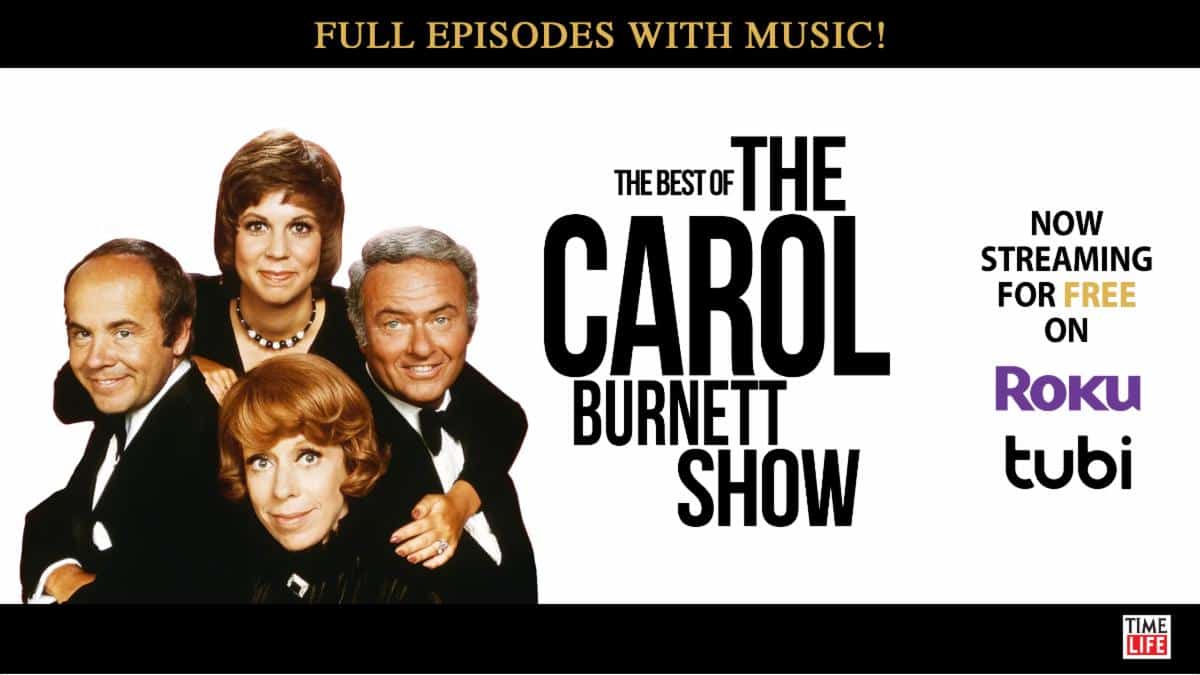 Time Life has listened to fan feedback and this October in concert with Proven Entertainment proudly releases true treasures from the vault with 65 full episodes (with music included!) of the beloved, Emmy® Award-wining series to streaming platforms for the very first time.
"I am happy to announce that through our long-time partners at Time Life, we are now releasing for streaming sixty-five hand-picked, full episodes of The Carol Burnett Show including one of my favorite parts – the music!" says Burnett. On September 11, 1967, Burnett and her madcap cast took to the airwaves on CBS for a new variety series that combined sketch comedy, singing and dancing.
Little did they know THE CAROL BURNETT SHOW would become an Emmy Award–winning program and survive the changing tastes of TV audiences to last eleven seasons. During its run, the show was the recipient of 25 Emmy® Awards and eight Golden Globes®, making it one of the most honored shows in television history. TIME Magazine named The Carol Burnett Show one of the "100 Best Television Shows of all Time" and Carol Burnett has been honored with more People's Choice Awards than any other actress.
Now, THE BEST OF THE CAROL BURNETT SHOW will be available to stream for fans of both the series and classic television who can tune in and rediscover what made the program tick and stick around as one of the best hours in all of TV history.
Through these 65 episodes, consumers will see the very first steps of a TV icon, the magic of Carol's cast coming together, and an incredible array of guest stars including Carol's hero, Lucille Ball, along with Carol Channing, Steve Lawrence, Bob Newhart, Don Rickles, Chita Rivera, Burt Reynolds, Mickey Rooney, Jonathan Winters and many, many more.
Also included across these treasured episodes are all-time classic sketches such as "Mrs. Wiggins and Mr. Tudball," "Carol and Sis," "The Oldest Man," "The Family," and "The Dentist," spoofs like As the Stomach Turns and Went with the Wind, the unforgettable two-hour series finale and many more!
For more information on Carol Burnett: The Best of The Carol Burnett Show on RokuThe Best of The Carol Burnett Show on Tubi
It's a Fantastic 4 Takeover at Loot Crate!
Loot Crate is exploring the superhero home of the Baxter Building with its January themed 'Fantastic' Marvel Gear & Goods crate featuring the Fantastic 4. Stretch open your January crate filled with items you can't find anywhere else inspired by Mr. Fantastic, Invisible Woman, The Human Torch, and The Thing.
The January 'Fantastic' crate includes a variety of epic goods like two pairs of Mix and Match Fantastic 4 Socks, a Yancy Street Bar/Grill T-shirt, Fantastic 4 Tech Pouch and more.
These crates sell out fast, so be sure to get your 'Fantastic' themed crate before they're gone. Crates start at $36.99 plus shipping and handling. Supplies are limited. Be sure to order by January 15 at 9:00pm PST!
Subscribe to Marvel Gear + Goods for fantastic apparel & accessories: https://www.lootcrate.com/crates/marvel
THE MARK OF THE BELL WITCH Will Haunt Audiences December 15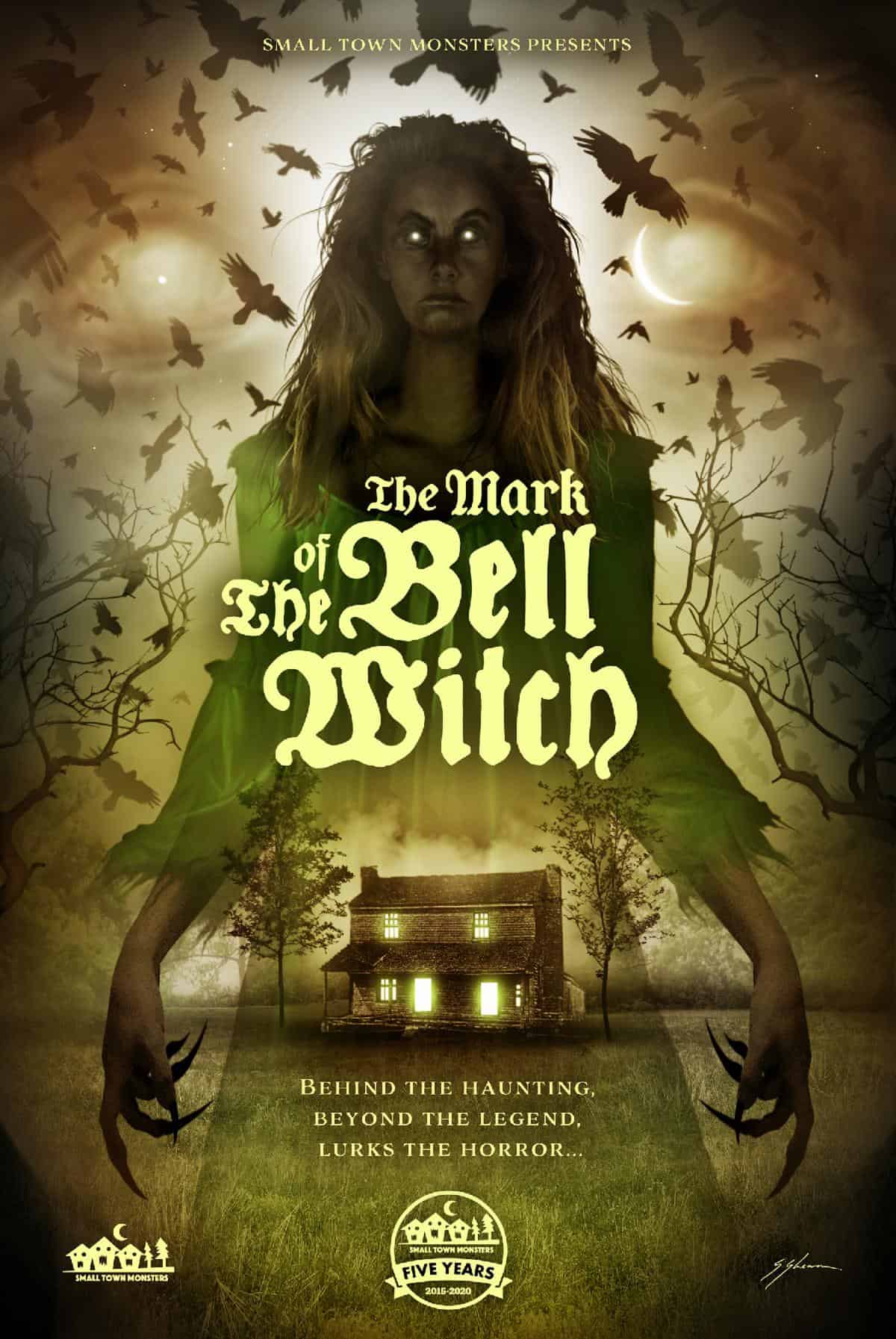 Small Town Monsters has announced the Digital HD, Blu-ray and DVD release of their latest investigative docudrama, The Mark of the Bell Witch. Noted urban legend documentarian Seth Breedlove (The Mothman Legacy) describes the film as a dramatized retelling of the entire sordid tale of the merciless spirit who tormented the Bell family from 1817 to 1821 in Adams, Tennessee.

The Mark of the Bell Witch arrives just ahead of the 200th anniversary of John Bell's death, whose mysterious passing in December 1820 cemented the legend of the Bell Witch in American folklore.

The Mark of the Bell Witch will be available to rent or own on Amazon Instant Video, Vimeo OnDemand, DVD and VIDI Space starting December 15th. Blu-ray and DVD copies will be available exclusively from the STM Shop.

The Mark of the Bell Witch is the first attempted documentary of the famed piece of Appalachian folklore. The story of the Bell family who encountered mysterious sounds in their home, eventually becoming a full-blown apparition who terrorized them for almost five years, is still taught in Tennessee schools today. Considered to be one of the only known cases of murder committed by a "ghost" in American history, the story of John Bell's poisoning at the hands of the witch has been the subject of numerous television shows, books, songs, and even a horror film.
However, previous filmed interpretations of the events left out large portions of the legend, or simply adapted the events to their needs. In the hands of Small Town Monsters, there will be a historically minded approach to the telling of the case, as well as a dive into how the haunting has affected the local culture of Adams, Tennessee.

The Mark of the Bell Witch is directed by Seth Breedlove and produced by Adrienne Breedlove. Narration is covered by genre actress Lauren Ashley Carter (Darlin', Pod), with Zac Palmisano in the role of director of photography. Santino Vitale and SRV Films supplied VFX and Brandon Dalo (The Mothman Legacy) provided an original score. Amy Davies and Thomas Koosed headline the film in the lead roles of Elizabeth Bell and John Bell Sr, accompanied by Aaron Gascon, Sue Matzke, Grayden Nance and Mark Matzke. Adrienne Breedlove appears as the Bell Witch.
'Chopping Mall' Cyber Monday Marathon Stream on Shout! Factory TV
Attention, shoppers! The protectors are back online. Cyber Monday means Cyber Security and this year, it's PERSONAL CHOPPING. Run, don't walk, to tune in to Shout! Factory TV on Cyber Monday for 24 hours of Chopping Mall marathon madness!

High-tech robots equipped with state-of-the-art security devices have been recruited as the new mechanical night watch for the Park Plaza Mall. When a jolting bolt of lightning short circuits the main computer control, the robots turn into murderous killbots on the loose for unsuspecting shoppers! Four couples are trying to make it after hours in a mattress store. They make it all right…in the morgue!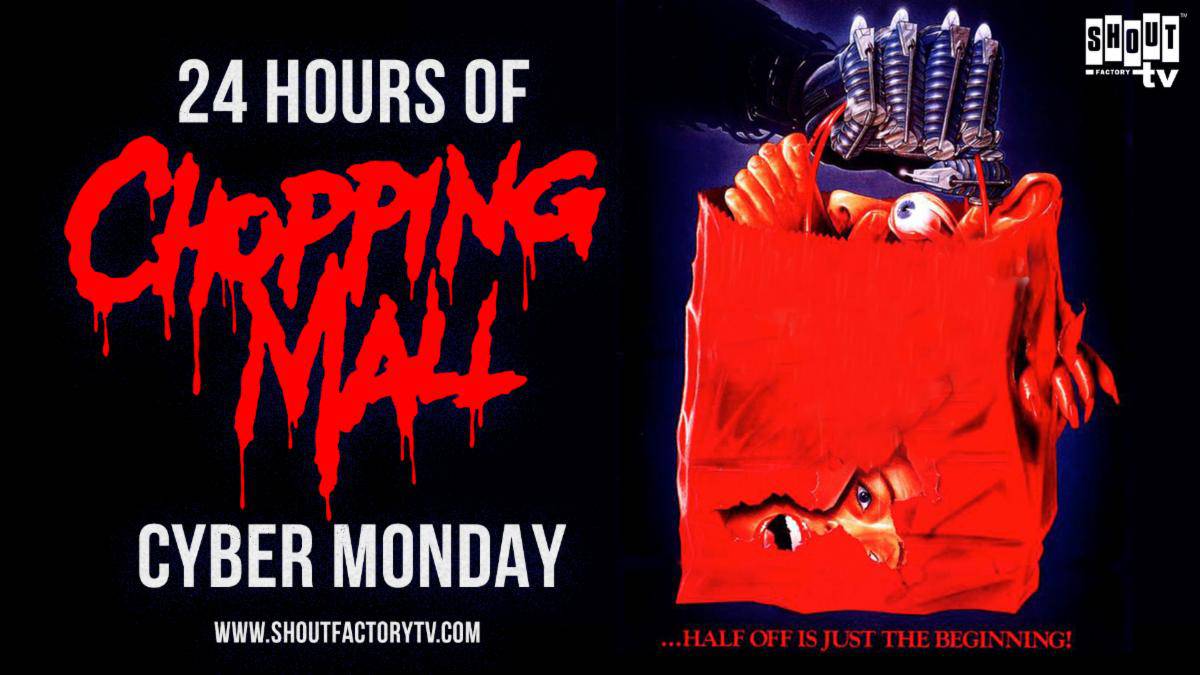 The marathon begins Monday, November 30 at 12 a.m. PT and continues for 24 hours.The stream can be viewed on ShoutFactoryTV.com; Shout! Factory TV's Roku, Amazon Fire, Apple TV, and Android apps; and the following digital streaming platforms: Twitch, Samsung TV Plus, Comcast Xfinity, Xumo, Vizio, Redbox, IMDb TV, STIRR, Sling TV, THETA.tv and Local Now.

Chopping Mall is also available for viewing on demand on ShoutFactoryTV.com; Shout! Factory TV's Roku, Amazon Fire, Apple TV, and Android apps; and on various Shout! Factory TV branded channels including Tubi, Amazon Prime Channels, and the Roku Channel.
"Bad Impulse" feat. Grant Bowler, Paul Sorvino, Sonya Walger – dir. by Michelle Danner – presented by Gravitas Ventures – opening 12/18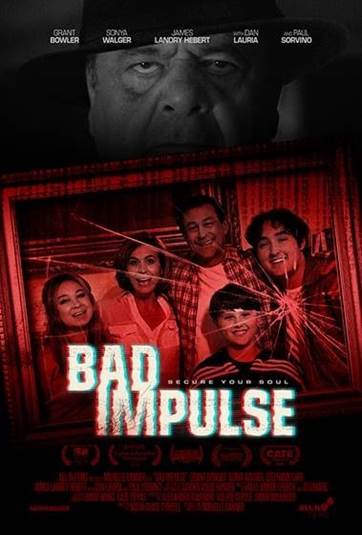 FEATURING: Grant Bowler (Defiance, Nolan, True Blood), Paul Sorvino (Goodfellas), Sonya Walger (For All Mankind, Lost), James Landry-Hebert (Once Upon A Time in Hollywood), Abbi Ford, Stephanie Cayo (El Secretario), Dan Lauria (The Spirit, The Wonder Years) and Rebecca Black.
Directed By:Michelle Danner
Written By: Jason Chase Tyrell
In the aftermath of a traumatic event, Henry Sharpe, a suburban father and husband gets a cutting edge security system from a mysterious man only to find out that it slowly destroys that which he most wants to protect.
Journey with this Month's Loot Wear: ESCAPE
It's time to travel to your favorite pop culture destinations with December's exciting "Escape" themed line of Loot Wear! The December Loot Wear line features exclusive apparel from your favorite films and shows including Up, Jaws, Jurassic Park and Willy Wonka and the Chocolate Factory.
Our Loot Wearable line includes an exclusive Up Hoodie:
Loot For Her is an exclusive Up Crossbody Bag:
GUITAR MAN arrives on Video on Demand and Digital 12/8
Discover the extraordinary story of legendary bluesman Joe Bonamassa in the inspirational documentary GUITAR MAN, arriving on Video-On-Demand and for Digital purchase December 8, 2020 from Paramount Home Entertainment.
From average Joe by day to guitar hero at night, GUITAR MAN tells the incredible rise of blues-rocker Joe Bonamassa, whose hard work and determination have made him one of today's top-selling blues artists. With more #1 Blues albums than anyone else in history, Bonamassa pulls back the curtain on his incredible career, allowing us to see his remarkable musical achievements and pioneering style. Featuring behind the scenes interviews and live concert footage showcasing some of the biggest names in music, kick back and enjoy the exhilarating soundtrack of his phenomenal life.
GUITAR MAN showcases Bonamassa's astounding talent from his childhood as a "wunderkind" discovered and mentored by Blues legend B.B. King. At the age of only 43, Bonamassa has an illustrious career spanning over three decades. Through highs and lows, Joe persevered, taking his musical journey into his own hands to overcome challenges and reach his goals. In 2009, Bonamassa fulfilled a lifelong dream of playing at the prestigious Royal Albert Hall and was joined on stage by Eric Clapton, marking a pivotal moment that elevated his music to the next level.
Filled with an abundance of music, live concert footage, and interviews with music industry legends, GUITAR MAN chronicles a musician growing in his craft, traveling the globe, collaborating with top artists from across the world of music, and ascending to the heights of inevitable success.
Get Romantic With The December Crunchyroll Loot Crate
Romance is in the air with December's "RomCom" themed Crunchyroll Crate. Open your heart and let your affectionate feelings of Science Fell in Love, Recovery of an MMO Junkie, My Next Life as a Villainess, and Rent-a-Girlfriend take over during the holiday season!
Here's a little season spice about some of the incredible featured titles!
Female, single, and addicted to MMO RPGs, Morioka Moriko heads into her most exciting adventure yet as her gaming habit creates real world romance worries in Recovery of an MMO Junkie. Celebrate this endearing comedy story with something special from the featured game that made everything possible for our fearless hero(ine)!
Of course, there's no logical reason for love, or is there? Two deeply dedicated university researchers set out to discover the root cause and effect of this fluttering feeling in the hit series Science Fell in Love, So I Tried to Prove it. Learn more about their finds with some research laden material to be available for your analysis.
Meet Catarina Claes, who one day wakes up to find she's living a familiar gaming life, but now plays the villainess bent on foiling the romances of the protagonist! My Next Life as a Villainess: All Routes Lead to Doom! flips the script on Catarina in a gaming experience where romance is now the enemy. Keep your eyes on the screen for what comes next!
Having a tough time with the ladies, college student Kinoshita Kazuya looks to spice things up by meeting a girl by a different means: rental. Not knowing what to expect, something real is awakened after just one encounter in the new hit series, Rent-a-Girlfriend. Make sure not to miss any appointments with what's waiting for you.
The December Crunchyroll crate is filled with exclusive items and gear you can only find from Loot Crate.
The holidays are never a lonely time of year when you can rent-a-girlfriend, fall in love with science, live your life as a villainess and recover from being a MMO junkie.
Stuff your stocking with this loveable assortment of Crunchyroll items by December 15 at 9:00pm PST. Crunchyroll crates start at $28.95 plus shipping and handling. Supplies are limited, so get yours before it sells out!
It's a love fest when you subscribe to the Crunchyroll crate! https://lootcrate.com/products/crunchyroll-crate