An Intimate Glimpse into the Lives of Brothers
Coming to theaters and available on VOD from August 4th, "Brother" is a powerful coming-of-age drama that masterfully explores the deep bonds of siblinghood, the resilience of community, and the transformative power of music.
The Creative Mind Behind Brother
The film is directed and written by Clement Virgo, a visionary known for his compelling storytelling and evocative narratives.
A Stellar Cast Bringing the Story to Life
"Brother" boasts a talented cast that includes Lamar Johnson, Aaron Pierre, Kiana Madeira, Lovell Adams-Gray, and Marsha Stephanie Blake. Their performances breathe life into the story, creating an immersive and emotional experience for viewers.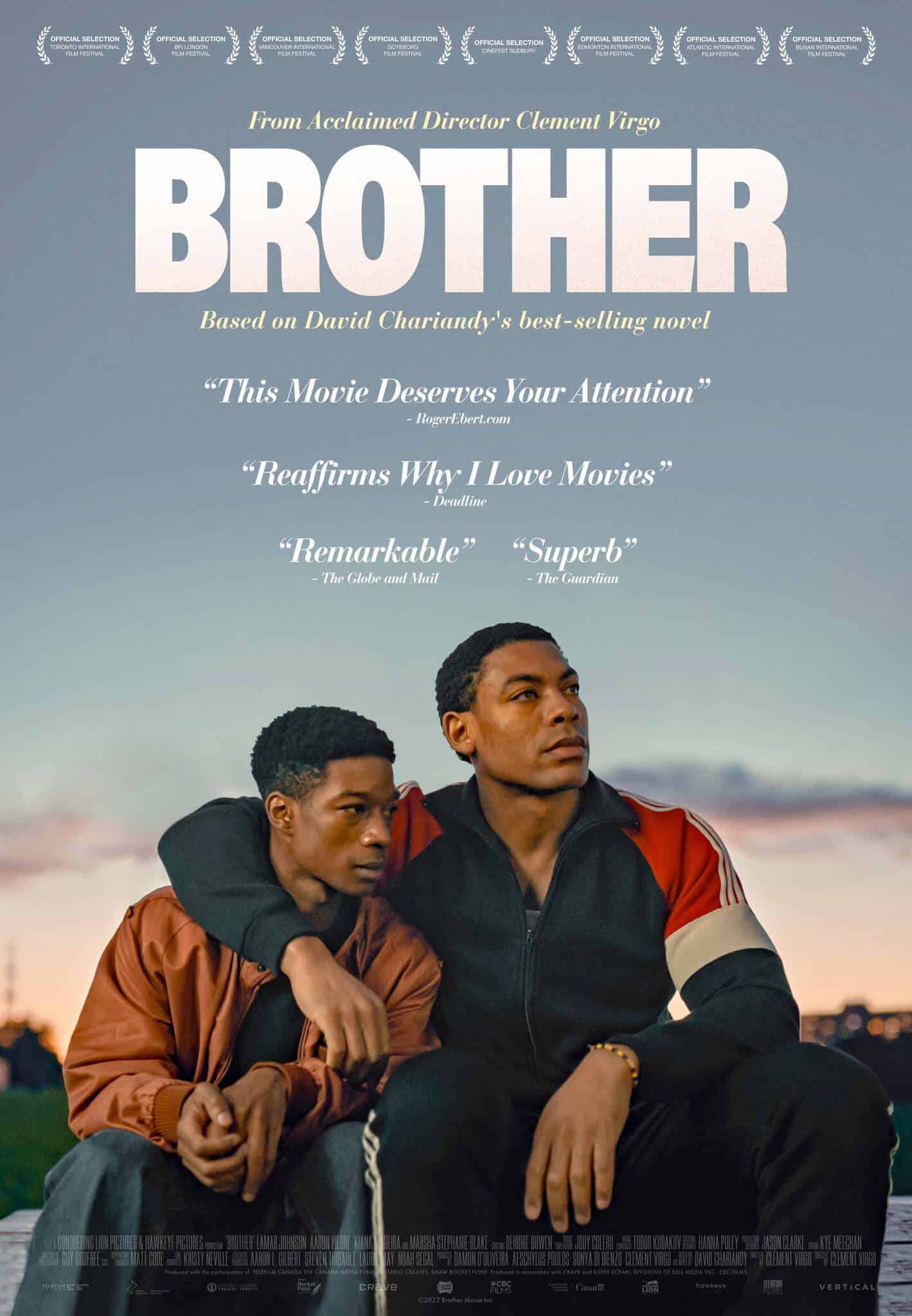 Unraveling the Story of Brother
"Brother" is adapted from David Chariandy's award-winning novel of the same name. The narrative is driven by the vibrant beats of Toronto's early hip hop scene, weaving the tale of Francis (Lamar Johnson) and Michael (Aaron Pierre), the sons of Caribbean immigrants coming of age.
Set against the backdrop of the scorching summer of 1991, a mystery begins to unravel that escalates tensions and sets off a chain of events that forever alters the brothers' lives. "Brother" presents a timely exploration of the powerful bond between siblings, the resilience of community, and the indomitable spirit of music.
Experience Brother
With a run time of 120 minutes, "Brother" promises a captivating journey into the lives of its characters. Don't miss this potent drama, only in theaters and on VOD from August 4th.