IFC Films has a new trailer for Biosphere! Everyone loves some new Mark Duplass cinematic action!
Billy and Ray, the last two men on earth, have survived thanks to Ray's scientific brilliance. Ray designed a domed structure that serves as their custom biosphere, equipped with everything necessary for survival. The hydroponic garden provides fresh vegetables, and a carefully managed fishpond supplies protein. Unfortunately, the fish have started dying, and with only three left, the future looks grim. However, life always finds a way.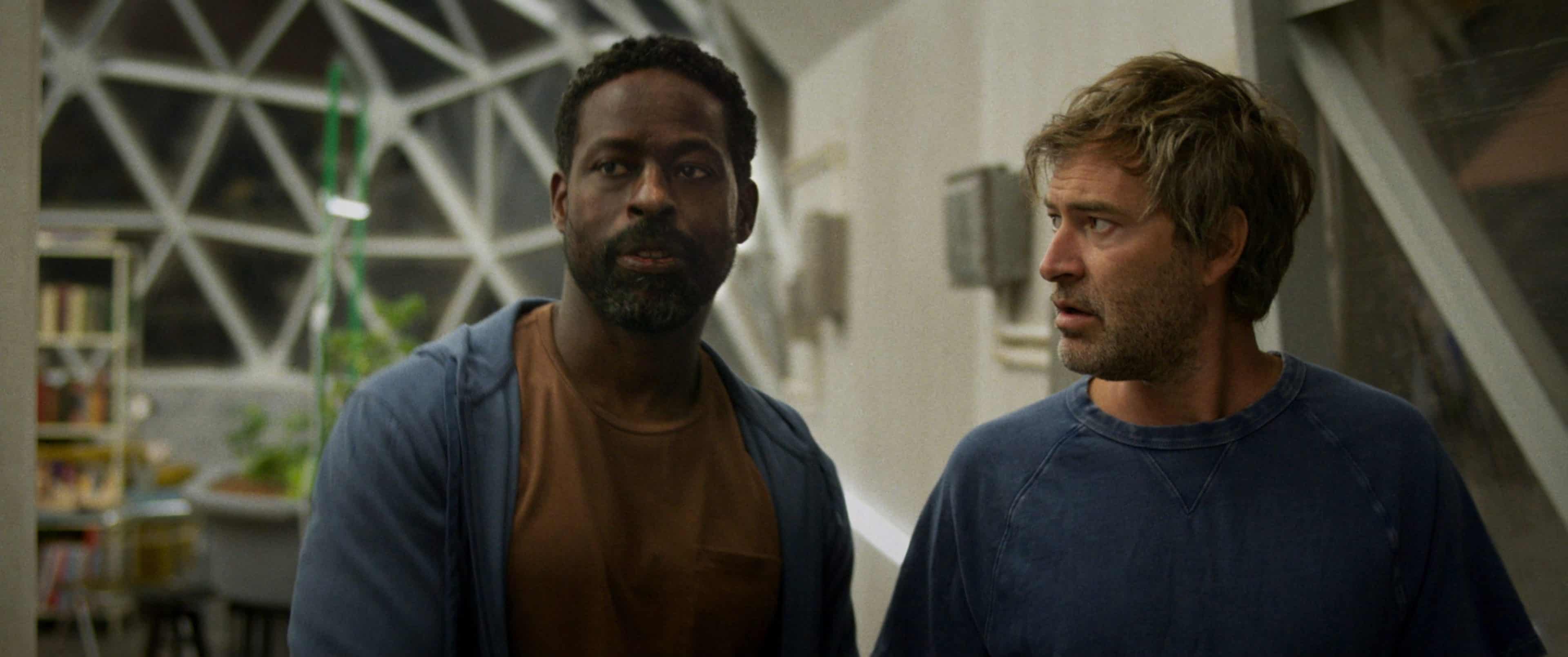 This Sci-Fi Comedy film, directed and written by Mel Eslyn and Mark Duplass respectively, features Sterling K. Brown and Mark Duplass as the lifelong best friends. The movie has a runtime of 106 minutes and is in English.
Watch the new trailer for Biosphere from IFC Films!