Arrow Video kicks off January 2022 with their SVOD lineup

Arrow Video brings the Anti-War Trilogy and Hotel Poseidon to the masses. But, what else is there?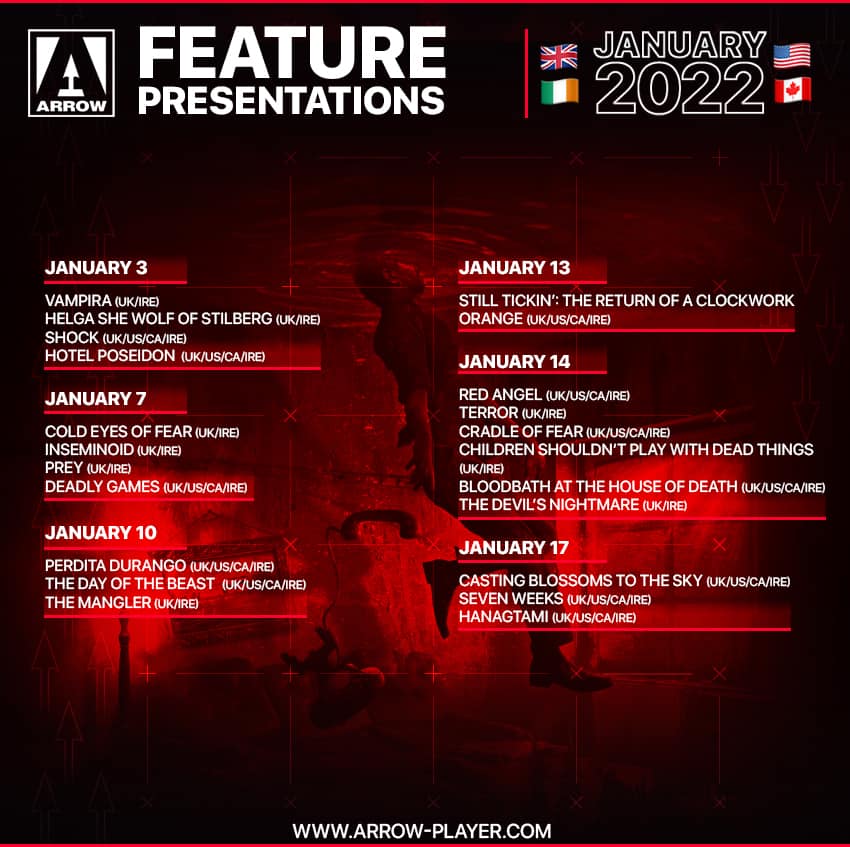 January 2022 sees so much from Arrow Video. You've got the Mexican flicks that hit 4K from Severin getting their digital treatment on the 10th of January. That is Perdita Durango and The Day of the Beast for people not following mental shorthand.
Then, you get Red Angel, Still Tickin' and Casting Blossoms to the Sky arriving between the 13th and the 17th. It's killer Arrow Video stuff.
The RIP Advisor and the to-be-announced Best of 2021 films sound promising. But, it's Arrow Video. You just know it's going to be good.
Eternals arrives on Digital on January 12th and Blu-ray on February 15th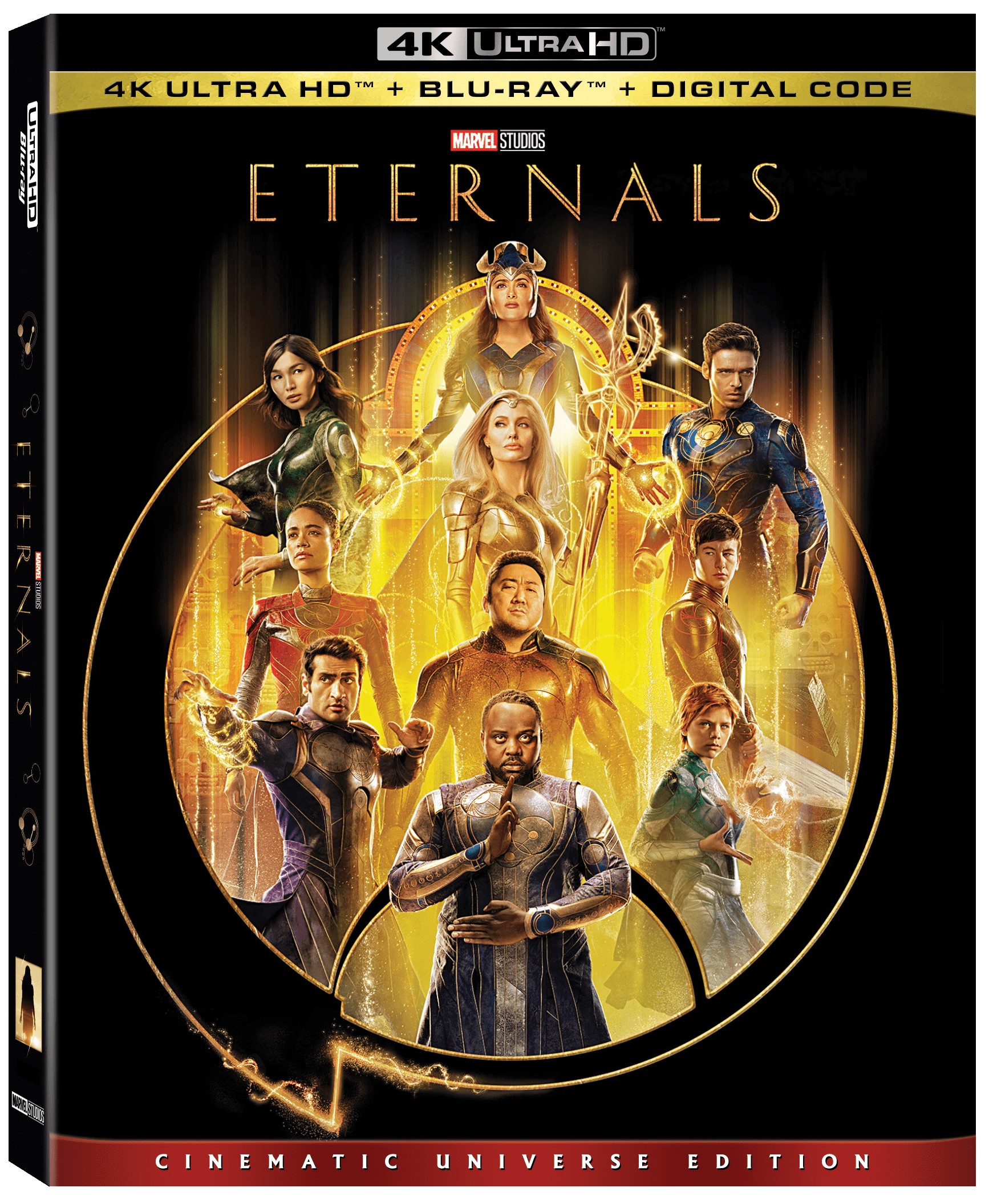 Eternals is the latest Disney/Marvel/Feige whatever film event. What's great is that now your mom and distant cousins get to learn about a team that was created in the late 70s and struggled to find an audience for decades. Naturally, it's a hit now because anything Marvel touches does amazing.
What's super impressive is that you're going to get to see Eternals on digital and Disney Plus on January 12th. Then, the superior physical media format means you get Eternals on 4K and Blu-ray on February 25th.
You get a ton of special features ranging from featurettes, deleted scenes, commentary and a gag reel.
Film Comment unveils their Best of 2021 lists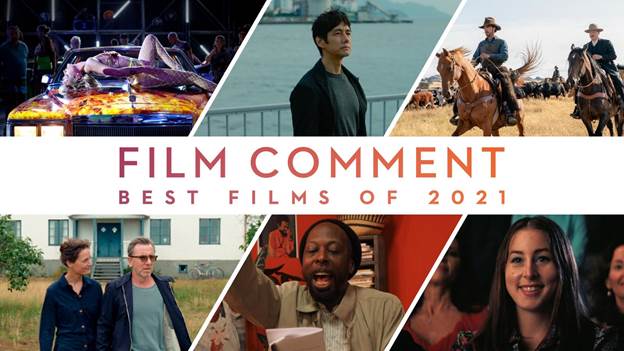 Film Comment unveiled their Top 20 Films released in the past year. While these end of 2021 lists are losing their appeal with a younger film crowd, I still enjoy the hell out of them. Let's see what Film Comment had to say.
Film Comment loved theses films in 2021
Memoria
Drive My Car (the one Japanese film that didn't wow me this year)
The Souvenir Part II (loved it, but no need to see it again)
Annette (The best thing Amazon has been involved with in awhile)
Days
The Power of the Dog (Expecting a backlash at any time)
Wheel of Fortune and Fantasy
What Do We See When We Look at the Sky?
Benedetta (one of the best of 2021)
Undine
Bad Luck Banging or Loony Porn (Coastal Writers are dominating this one)
Velvet Underground (still want to see)
Bergman Island
El Planeta
Licorice Pizza (Tiktok's #1 movie)
The Woman Who Ran
The Card Counter (Oscar Isaac was good in this very, very tepid movie)
The Inheritance
Parallel Mothers
Titane (will probably one of the best of the decade)
There are even more lists over at Film Comment.