ARROW is all set to launch a thrilling month of seasons in March with a line-up of exciting documentaries, cult classics, and horror films. Get ready to enjoy the best of cinema from legendary directors and actors, all available exclusively on ARROW.
On March 3, ARROW presents two documentaries from Paul Joyce that are a must-see for movie lovers. Dennis Hopper: Some Kind of Genius is an entertaining and intimate interview with the legendary star of Apocalypse Now and Blue Velvet. Nothing As It Seems: The Films of Nicolas Roeg is an insightful look at the formidable British director behind cult classics Walkabout, Performance, The Man Who Fell to Earth, Don't Look Now and The Witches.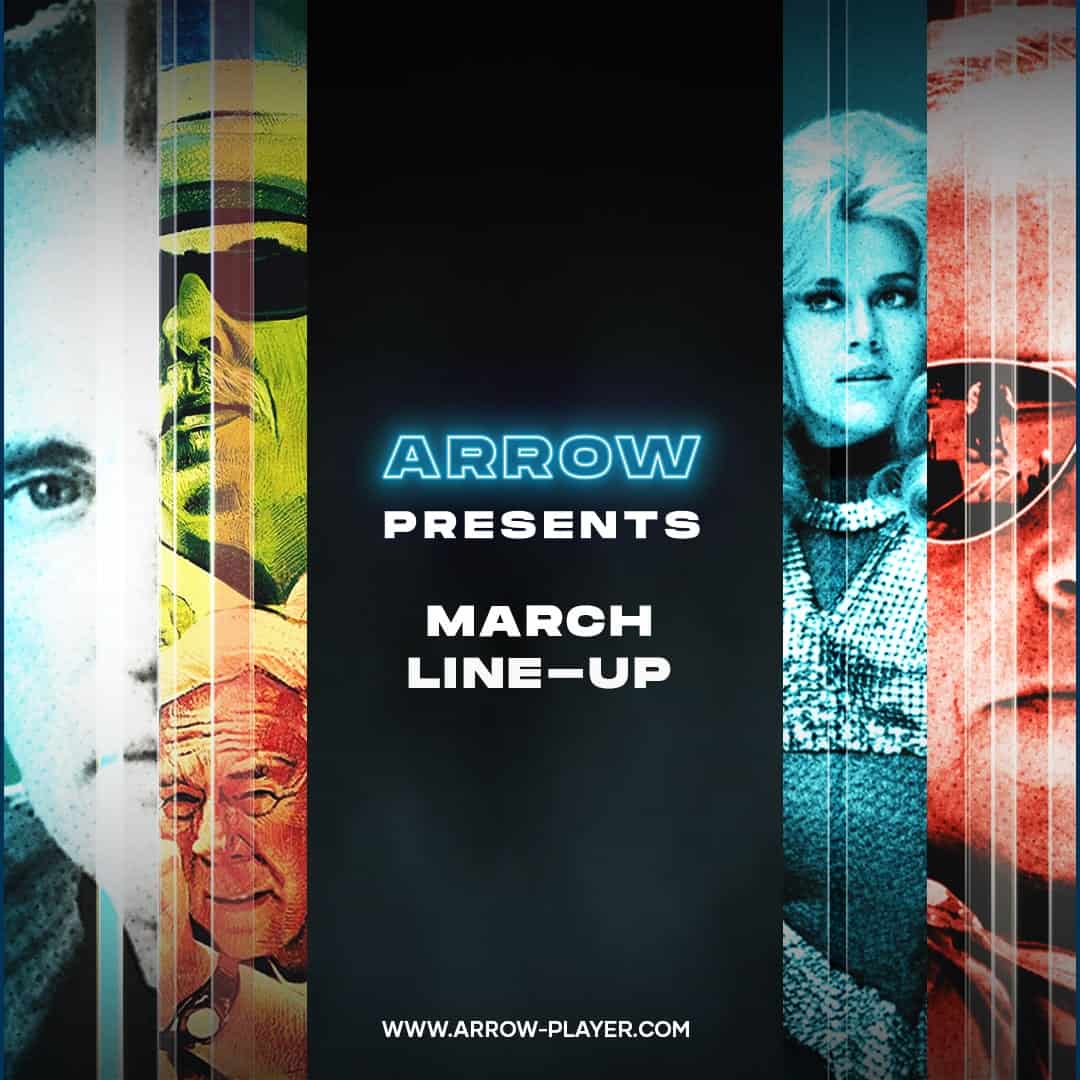 The same day, ARROW kicks off the Seasons with Re-Animated: The Jeffrey Combs Collection. This collection features some of Combs' most memorable roles, including Dr. Herbert West, Doctor Mordrid, and his incredible turn as a put-upon father who reaches his breaking point versus a Castle Freak. Combs' talent at making any character absolutely unforgettable makes anything he's in a must-see.
On March 10, ARROW launches Nico Mastorakis: Hellas Raiser to commemorate over fifty years of bloodsoaked thrillers. This season features some of Mastorakis' best works, including his telekinetic Giallo debut, Death Has Blue Eyes; his Video Nasty, Island of Death; James Earl Jones battling underwater terror in Bloodtide and Meg Foster vs. a sickle-wielding psycho in The Wind. Sit back and prepare yourself for all-out entertainment from the Hellas Raiser himself.
On March 17, subscribers can enjoy a trio of documentaries focusing on cult classics and those who defined them: Barbarella Forever!, Mike Hodges: A Film-Maker's Life, and Fall Breakers: The Making of The Mutilator. Also on the same day, the Death By Stereo season features wild musical numbers, feuding punk bands, and musicians in danger, as well as music videos from effects legend Screamin' Mad George and Goblin's Claudio Simonetti discussing the score for Dario Argento's Deep Red.
The final season of the month comes courtesy of the hit Horror Movie Survival Guide podcast. Julia Marchese and Teri Gamble delve into the ARROW archives to select their favorite films for Horror Movie Survival Guide Selects. From The Deeper You Dig to The Bird with the Crystal Plumage, this season has something for everyone.
The final release of March celebrates Hong Kong's premier action choreographer of the 1970s, Sammo Hung. The all-action director and actor's 1979 feature gave his Peking Opera brother-in-arms, acrobatic ace Yuen Biao, his first chance at leading man status: Knockabout. A thrill-a-minute action spectacular that would pave the way for later masterpiece, Hung's film launches on March 28 (US/CA).
With such an exciting line-up, March promises to be a month of cinematic indulgence for all ARROW subscribers. Don't miss out on the opportunity to witness some of the best works from legendary directors and actors, all available exclusively on ARROW.
Arrow dominates March 2023 SVOD