ARROW Keeps Halloween Alive with November SVOD Lineup, Headlined by German Nightmare SLEEP and the Films of Jean Rollin

Arrow Video is excited to announce the November 2021 lineup of their new subscription-based ARROW platform, available to subscribers in the US, Canada, the UK and Ireland.
The November lineup leads with the ARROW release of Michael Venus' dream-based nightmare Sleep, available to subscribers in the US, Canada, the UK and Ireland. Richly conceived and confidently told, director Michael Venus draws influence from Mario Bava, David Lynch, Franz Kafka and the Brothers Grimm, but his voice is uniquely his own.
As invested in substance and story as he is in style, Venus claws his way down to the roots of what haunts a people, a community, a nation and comes up screaming. The film will debut on ARROW November 1.
ARROW Stories will be home to a number of exclusive extras this November. Sleep includes a host of newly created extras including behind the scenes and festival featurettes. Phantom of the Mall: Eric's Revenge will be presented in three different cuts of the film – the theatrical release, the censored TV version and the extended Integral Fan Cut.
November 1 will see the arrival of Sleep (UK/US/CA/IRE), Threads (US/CA), Eaten Alive! (US/CA), That's Sexploitation (US/CA), The Strange Vice of Mrs. Wardh (US/CA), The Shiver of the Vampires (UK/US/IRE), The Rape of the Vampire (UK/US/IRE), The Nude Vampire (UK/US/IRE), The Far Country (UK/US/IRE), The Yellow Lovers (UK/US/IRE), Jake Speed (US), and In the Aftermath (US).

November 1's Seasonal offerings begin with Jean Rollin: The Fantastique Collection Part 1. Fans of the magnificent, maverick French director Jean Rollin are in for a treat in November, as ARROW presents a two-part Season of films by the master of the sumptuous, dreamlike erotic horror film, including a psychedelic blood-drenched spectacular, mysterious and fantastical gothic tales, and a rare screening of his stunning debut film, made when he was just 20.

Part 1 includes: The Shiver of the Vampires, The Rape of the Vampire, The Yellow Lovers, The Far Country, and The Nude Vampire.

Also launching on November 1 is Nightmares and Scary Tales. Just when you think the goblins and ghouls have retreated for another year, ARROW is bringing audiences into a world where a pleasant sleep and bad dreams collide. From deadly dreams to psychological chillers – and a selection of shadowy figures that send shivers down your spine – this is a collection guaranteed to keep you up at night. Titles include: Sleep, Ringu, Dream Demon, The Snake Girl and the Silver-haired Witch, and Rude Awakenings.

November 5's Season goes to the Wild West with Six Shooters vs Straight Razors: a season where the Western takes on the Giallo in a posse of straight-shootin' and slicing and slashing films focused on the work of actors and directors who have transcended both genres. Titles include: Don't Torture a Duckling, Massacre Time, The Fifth Cord, Two Men Alone, and Double Face.

November 8 goes to the South of France with Let the Corpses Tan (US). Helene Cattet and Bruno Forzani's adaptation of Jean-Patrick Manchette's novel follows a grizzled thug and his gang as they head to an island retreat with a haul of 250 kilograms of gold bullion to lay low. However, a bohemian writer, his muse, and a pair of gendarmes further complicate things, as allegiances are put to the test.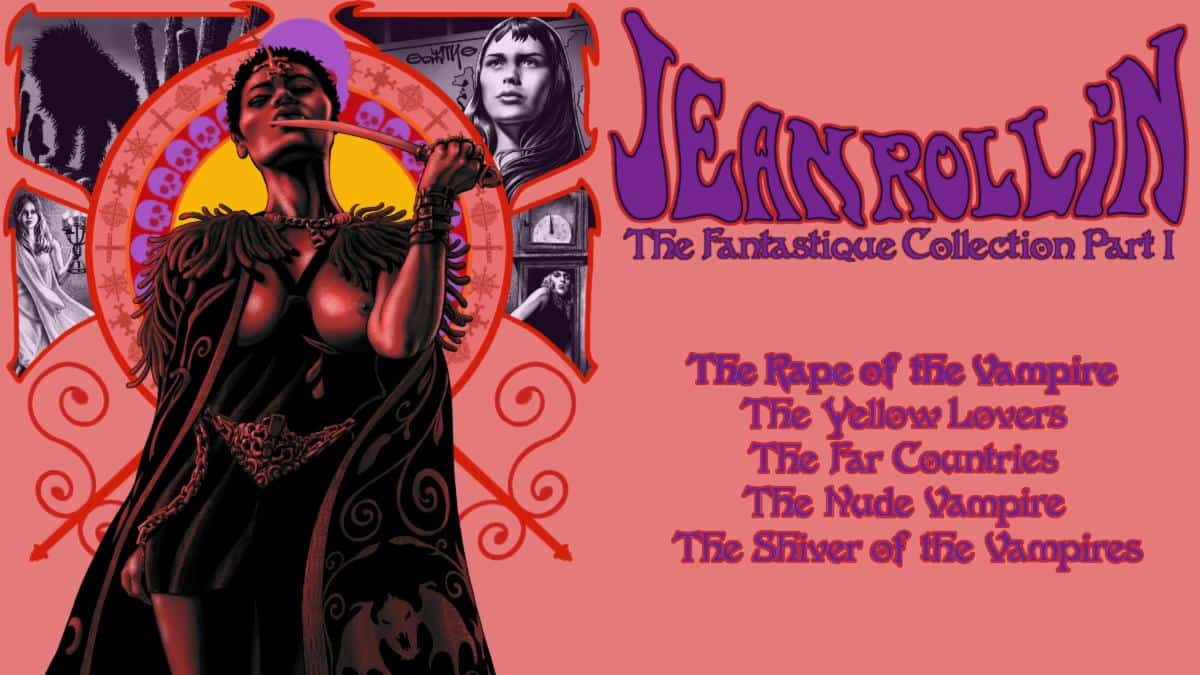 November 15 concludes the Jean Rollin: The Fantastique Collection. The second half of the lineup sees hardened criminals meeting their match in an unexpected fashion, genre star Françoise Pascal lost in a cemetery, and brutish pirates all at sea in sexy, supernatural Rollin style. Part 2 titles include: The Demoniacs, The Iron Rose, Schoolgirl Hitchhikers, and Requiem for a Vampire. November 15 also debuts Shinji Somai's genre-bending coming-of-age story Sailor Suit and Machine Gun (UK/US/CA).

Hoshi Izumi is a young innocent forced to grow up quickly when her father dies and she finds herself next in line as the boss of a moribund yakuza clan. Wrenched from the security of her classroom and thrust into the heart of the criminal underworld, she must come to terms with the fact that her actions hold the key to the life or death of the men under her command as they come under fire from rival gangs.

On November 19, rush ARROW's new frat ΑΓΓΟΨY. Alpha Gamma Gamma Omicron Psi invites all worthy freshmen to rush week and become a full brother or sister with films that blend beer pong, kegs and gruesome deaths. Titles include: Dude Bro Party Massacre III, The Initiation, The Violent Years, and Sting of Death. November 19 also debuts 1987's Flowers in the Attic, starring Academy Award-winning actress Louise Fletcher as the iron-fisted grandmother.
Just in time for Black Friday shoppers, November 22 releases Phantom of the Mall: Eric's Revenge (UK/US/CA/IRE).

One year after her high school sweetheart dies in a blaze, Melody is trying to move on with her life, taking up a job at the newly built Midwood Mall. But the mall, which stands on the very site of Eric's former home, has an uninvited guest – a shadowy, scarred figure which haunts its airducts and subterranean passageways, hellbent on exacting vengeance on the mall's crooked developers.

November 22 closes out the month with two Seasons: A Place to Shop and a Place to Die and Out of Your Element. A Place to Shop and a Place to Die takes audiences back to a time before online shopping, where it wasn't just prices being slashed. A simpler, deadlier time when cruising the mall, or your store of choice, for the latest fashions and CDs, or even just a visit to the food court could end in not just your pocket money being wasted – but you and your friends too. Titles include: Phantom of the Mall: Eric's Revenge, The Gruesome Twosome, Crow Hand!!!, and Sister Street Fighter: Fifth Level Fist.

As the winter frost approaches, ARROW takes subscribers Out of Your Element into a selection of films that will force you to face the absolute worst of conditions and prove to all that you're a subscriber who has what it takes to survive. Titles include: The Wind, The Slayer, Stormy Monday, and The Chill Factor.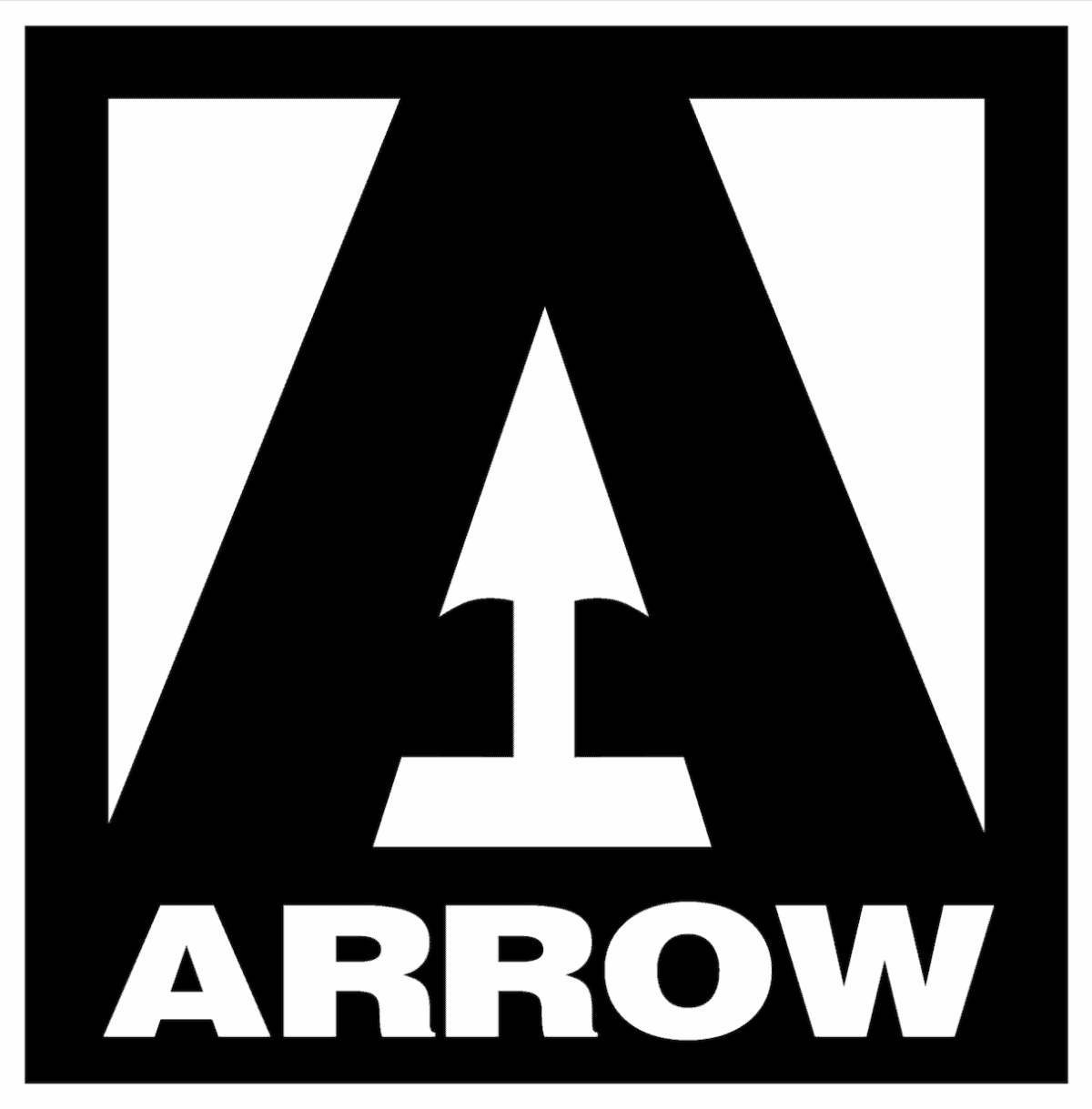 Tormented by recurring nightmares of a place she has never been, Marlene (Sandra Hueller, Requiem) cannot help but investigate when she discovers the place is real. Once there, she suffers a breakdown and is admitted to a psychiatric ward. Determined to discover what happened to her, Mona (Gro Swantje Kohlhof) her daughter, follows and finds herself in Stainbach, an idyllic village with a dark history/secret. What is it that so tormented her mother, and the people of Stainbach? What is the source of the nightmares she suffered? Who is the mysterious Trude that lives in the forest?
1000th Episode of ONE PIECE to Air November 20 on Funimation
On October 20, 1999, Toei Animation launched Captain Monkey D. Luffy and his colorful crew of Straw Hat pirates on a voyage that, as of today, has spanned 22-years and created one of the most beloved global anime franchises in history. And in just one month, anime's favorite pirates will set sail together on the Thousand Sunny for the history-making 1000th episode of "One Piece," which will stream on November 20, 2021 in the U.S. and Canada on Funimation; in Germany and Russia on Wakanim; and on their respective broadcast schedules in Australia and New Zealand.
Produced by Toei Animation and based on the top-selling manga title of all time by creator Eiichiro Oda, the "One Piece" anime series spans more than 990 episodes to date since it first debuted on Japanese TV in October 1999. This iconic series features pirate Monkey D. Luffy and his Straw Hat crew on their epic quest to find "One Piece," the legendary treasure of the former King of the Pirates, Gol D. Roger. One Piece's global pop culture status is the crowning achievement for this anime franchise, which encompasses theatrical films, home videos, video games, and an ever-expanding catalog of licensed merchandise that includes accessories, toys, novelties, furniture, housewares, and apparel.
"The 1000th episode of 'One Piece' is truly a history-making moment not only for the franchise, but also for the millions of fans around the world that have supported the series over the last 22 years," said Masayuki Endo, President and CEO of Toei Animation Inc. "We're excited to mark this major milestone for 'One Piece' and look forward to celebrating it together with fans at our special global livestream event on November 20."
"It isn't every day you get to celebrate such a respected series hit such a grand milestone like this," shared Asa Suehira, Chief Content Officer of Funimation Global Group. "'One Piece' has been a huge part of the Funimation family over time and we're so proud to be a part of the ongoing journey Toei Animation continues to produce."
To mark this momentous occasion of 1000 episodes, a celebratory virtual live streamed event will be broadcast across Funimation's and Toei Animation's YouTube channels simultaneously, as well as the official One Piece Facebook page. This virtual event will be hosted by YouTuber RogersBase on November 20, 2021 at 3:00 PST and will feature free streaming of episodes 998 and 999, prize giveaways, fan videos, and more.
In addition to the live stream, earlier this month as part of the "One Piece" 1000th episode celebration, Toei Animation and Fathom Events announced a special two-night "One Piece Film: Strong World" theatrical event on November 7 (English Dub) and November 9 (English Sub) in select theaters across the United States. This will be the first-ever U.S. theatrical release of "One Piece Film: Strong World" – the 2009 movie written by creator Eiichiro Oda and 10th film in the One Piece franchise. For more information, visit fathomevents.com/onepiece.
ONE PIECE FUN FACTS
Since 2014, Eiichiro Oda and "One Piece" have been encapsulated in The Guinness Book of World Records for "most copies published for the same comic book series by a single author." To date, the manga has sold over 490 million copies across 58 countries and regions worldwide
"One Piece" is the only manga to run an initial print of volumes of 3+ million copies continuously for more than 10 years since 2010
Monkey D. Luffy was an official ambassador for the 2021 Tokyo Summer Olympic Games
"One Piece" Voice Cast
Monkey D. Luffy – Mayumi Tanaka (Japanese), Colleen Clinkenbeard (English)
Roronoa Zoro – Kazuya Nakai (Japanese), Christopher R. Sabat (English)
Nami – Akemi Okamura (Japanese), Luci Christian (English)
Usopp – Kappei Yamaguchi (Japanese), Sonny Strait (English)
Vinsmoke Sanji – Hiroaki Hirata (Japanese), Eric Vale (English)
Tony Tony Chopper – Ikue Ōtani (Japanese), Brina Palencia (English)
Nico Robin – Yuriko Yamaguchi (Japanese), Stephanie Young (English)
Franky – Kazuki Yao (Japanese), Patrick Seitz (English)
Brook – Chō (Japanese), Ian Sinclair (English)
Jimbei – Katsuhisa Hōki (Japanese), Daniel Baugh (English)
For more information, go to funimation.com/blog
First Look At Tracy Oliver's HARLEM – On Prime Video December 3rd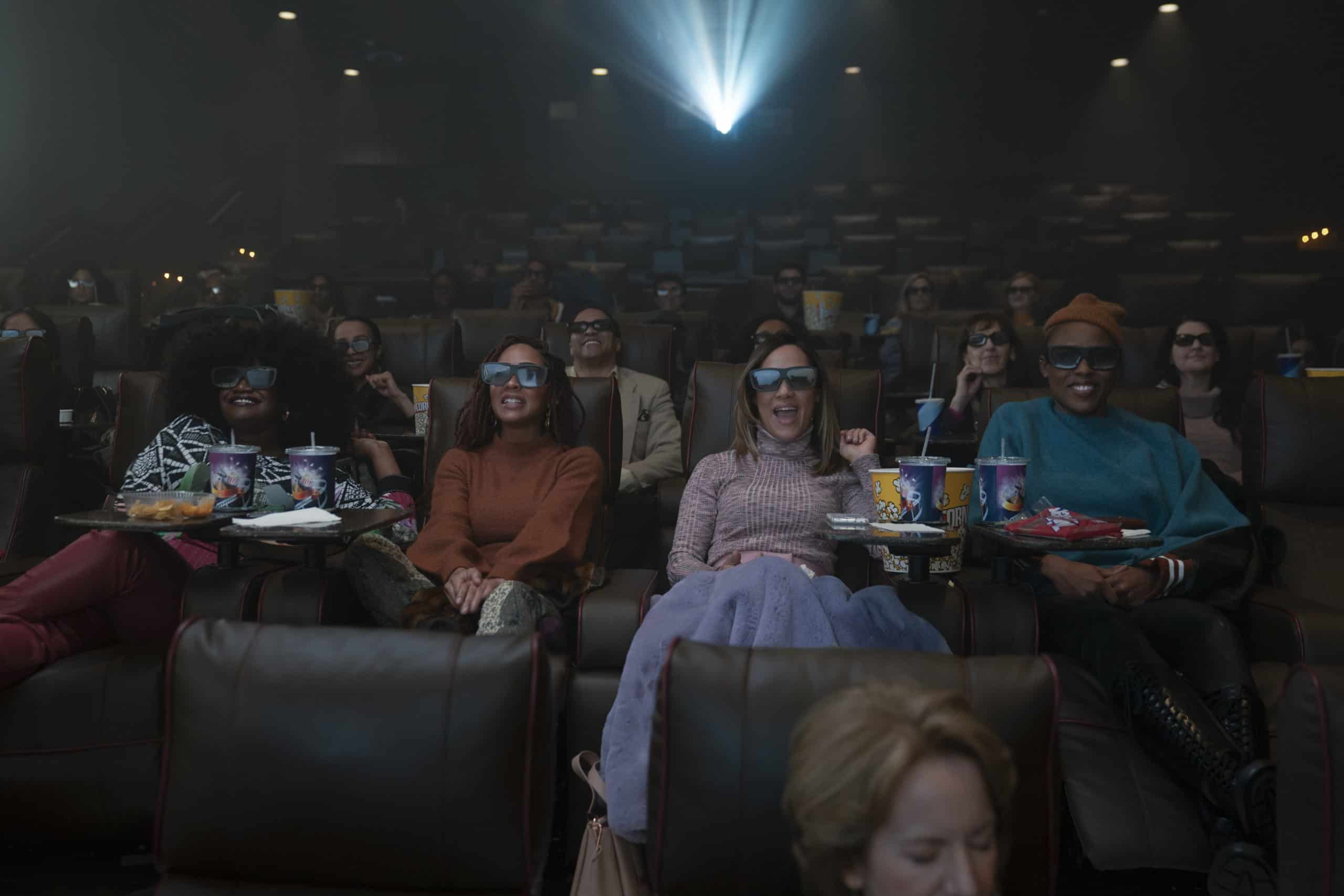 Season One of the comedy series Harlem, from Girl's Trip creator Tracy Oliver, will premiere Friday, December 3, on Prime Video, with the official first-look images out now. The 10-episode Amazon Original series will be available exclusively on Prime Video in more than 240 countries and territories around the world.
Created, written, and executive produced by Oliver, Harlem is a new single-camera comedy following four stylish and ambitious best girlfriends in Harlem, New York City: a rising star professor struggling to make space for her love life; a savvy tech entrepreneur always dating someone new; a no-filter singer; and a hopeless romantic fashion designer. Together, they level up into the next phase of their careers, relationships, and big city dreams.
The series stars Meagan Good as "Camille," Grace Byers as "Quinn," Shoniqua Shandai as "Angie," Jerrie Johnson as "Tye," and Tyler LePley as "Ian." Additional recurring guest stars include Jasmine Guy as "Patricia," Whoopi Goldberg as "Dr. Elise Pruitt," Andrea Martin as "Robin," Robert Ri'chard as "Shawn," Juani Feliz as "Isabela," Kate Rockwell as "Ana," and Sullivan Jones as "Jameson."
Harlem is produced by Amazon Studios and Universal Television, a division of Universal studio Group, in association with Paper Kite Productions. In addition to Oliver, Paper Kite's Amy Poehler (Russian Doll) and Kim Lessing (Moxie) also serve as executive producers alongside 3 Arts' Dave Becky (True Story) and 13-time Grammy Award-winner Pharrell Williams (Hidden Figures) and Mimi Valdés (Roxanne Roxanne) from i am OTHER. Malcolm D. Lee (Girls Trip) directed the first two episodes.
Follow Harlem:
Instagram: @HarlemOnPrime
Twitter: @HarlemOnPrime
Hashtag: #HarlemEverAfter
HIDE AND SEEK – In Theaters and VOD November 19 lands a new trailer and poster!
Clayne Crawford, Max Martini & Hakeem Kae-Kazim Join William Kaufman's THE CHANNEL Production to Begin on Crime Drama in New Orleans in November
Clayne Crawford (The Killing of Two Lovers, "Lethal Weapon") and Max Martini (Pacific Rim, 13 Hours) and Hakeem Kae-Kazim ("Black Sails", Hotel Rwanda) have joined the cast of the crime drama feature The Channel.
William Kaufman (The Hit List, Daylight's End) will direct the film from a script he wrote, from a story by Paul Reichelt. Andrew Lewis and Isaac Lewis are producing under their Denton Film banner, with Reichelt serving as executive producer through Appalachian Films. Neely Eisenstein (Extremely Wicked, Shockingly Evil and Vile, Ava) is casting.
After their bank heist goes wrong, a desperate criminal (Crawford), his out-of-control brother (Martini), and their motley crew of ex-marines must escape New Orleans and the determined FBI agent (Hakeem Kae-Kazim) who pursues them.
Crawford is repped by Gersh and Principal Entertainment LA, Martini is with ICM Partners and Hakeem Kae-Kazim is repped by 11:11 Entertainment.
Production will last for several months in New Orleans.
Broadcast Signal Intrusion is now playing in theaters and On-Demand
BROADCAST SIGNAL INTRUSION In theaters and on digital TODAY! Executive Produced by Harry Shum Jr.
While logging tapes of decades-old TV broadcasts, video archivist James (Harry Shum Jr.) discovers a surreal and disturbing clip that James believes is the product of a mysterious broadcast signal hacking. His discovery takes a sinister turn when he tracks down similar broadcast intrusions that send him on an obsessive mission. Now James must confront two very real possibilities: that the videos may be clues to a crime beyond all comprehension; and that whoever was behind them may be very aware that James is coming uncomfortably close to the truth.

The film stars Harry Shum Jr. (Glee, Crazy Rich Asians), Kelley Mack (The Walking Dead) and Chris Sullivan (This Is Us, Stranger Things). BROADCAST SIGNAL INTRUSION was inspired by actual broadcast interruptions that occurred in the Windy City in the late 1980s, and remain unsolved to this day. The film is an unsettling journey into our collective technological nightmares, confronting our deepest, darkest fears of both man and machine.

Also releasing is the film's Original Motion Picture Soundtrack featuring composer Ben Lovett's trumpet-driven, noir-inspired original score. Variety noted Lovett's music "encompassed both a giallo-type theme in a vintage Morricone mode," while Forbes described the score as "the perfect soundtrack to drive down LA's neon streets at midnight, and certainly the right score to hear while investigating nefarious happenings under a rainy overpass." The album will be available on all major music streaming platforms October 22nd.

Cast: Harry Shum Jr. (Glee, Crazy Rich Asians), Kelley Mack (The Walking Dead), Chris Sullivan (This Is Us, Stranger Things), Jennifer Jelsema, Arif Yampolsky, Justin Welborn, Michael B. Woods, Steve Pringle
Director: Jacob Gentry
Writers: Phil Drinkwater, Tim Woodall
Producers: Greg Newman, Brett Hays, Giles Edwards, Nicola Goelzhaeuser Executive Producer: Harry Shum Jr.
Production Company: Queensbury Pictures
Distributor: Dark Sky Films
Prayers for the Stolen offers up a trailer and poster!