American Reject proved one thing for me. There is nothing as funny as a loose boob on live TV. Within 2 minutes, our heroine Kay is humiliated by a mammary flopper on Live TV. It's an honest and doesn't feel true to life. Especially in an era of Only Fans and constant brand marketing, that costume malfunction would have launched a career and a ton of thinkpieces.
I still don't understand the appeal of singing competitions. As American Reject moved along, that didn't change much. The cast was amazing and it's always a joy to see Bryan Batt working outside of Mad Men. However, I couldn't quite take my attention away from Kathleen Elizabeth Monteleone. She wrote the film and starred in Kick Me, I'm A Christian. If you can find it in the archives, I covered a few years ago. Well, at least the pilot.
Reality television is hitting a point of becoming an easy target. American Reject uses its fun and giant cast to play with the personalities at play, but it also leans hard into earnest music performances. It was on the second viewing where the disjointed approach of the serious and humorous started to clash for me. Honestly, it wasn't terrible, but it was very aware of itself.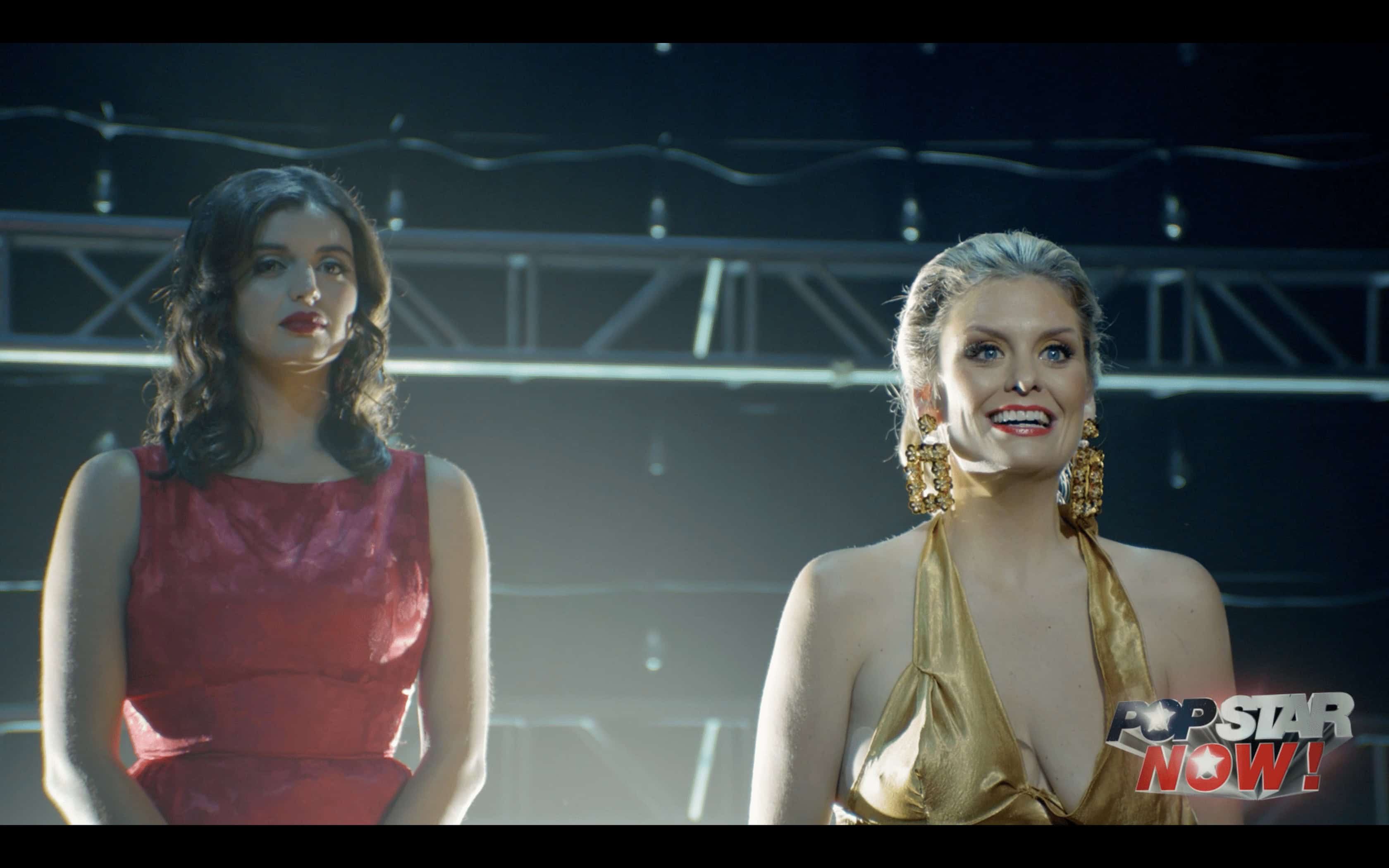 The supporting cast had talent ranging from Billy Ray Cyrus to Rebecca Black. Everyone like that seems to have something they want to state about the state of reality TV and pop music. But, they come across as almost disinterested like someone would be in a sketch. Rebecca Black rights the ship and ends up turning in the best supporting performance.
Still, it plays odd. American Reject doesn't play too long or short. But, there were multiple times where I felt the narrative start to wobble a bit. I think a lot of my problems stemmed from the plots with Annaleigh Ashford and Angelica Hale. Both of those stories are kinda cliche at this point, but they don't get resolved in that cliche of a way.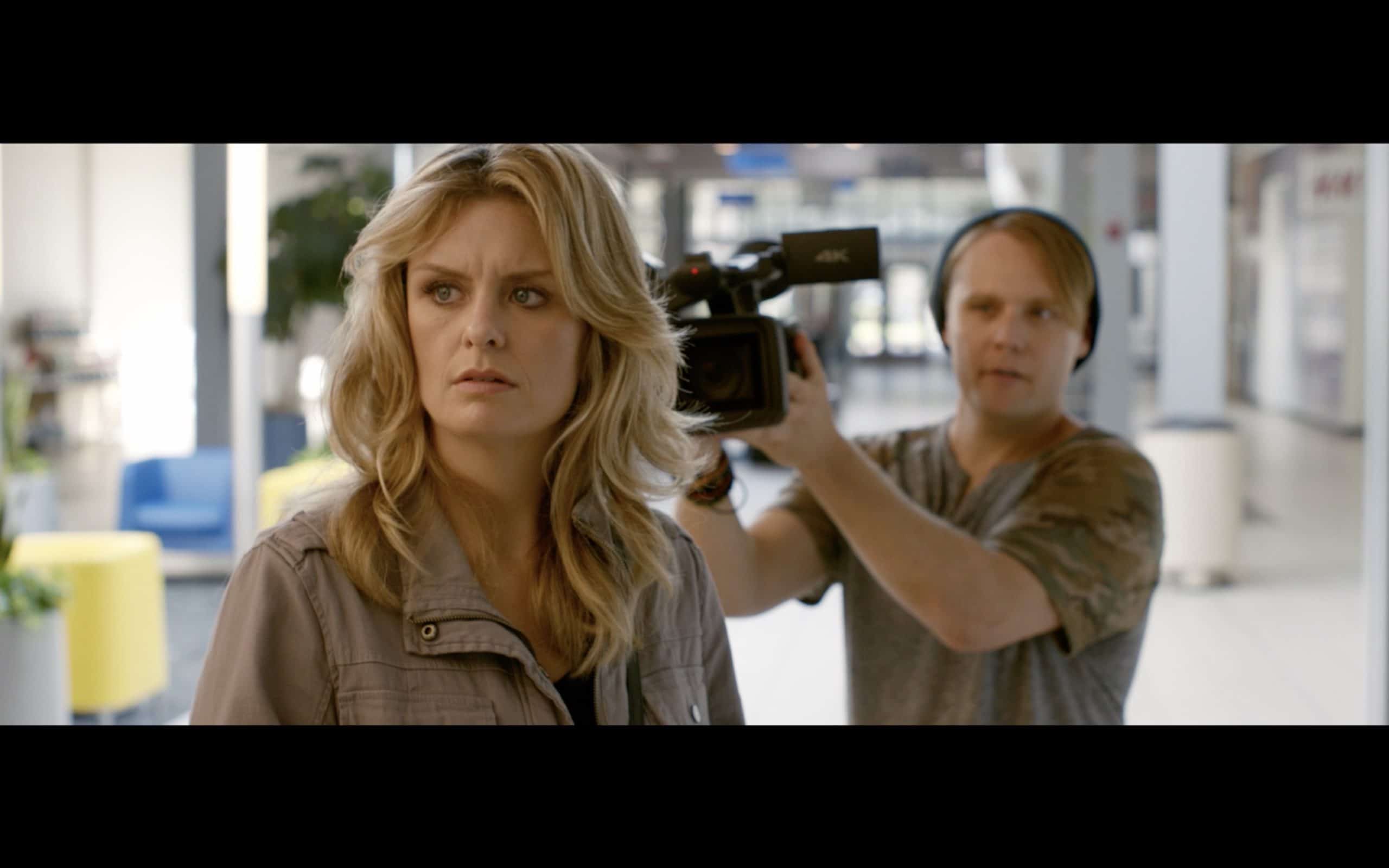 What does that mean? Well, it's been the same kind of deal since A Star is Born back in the 1950s version. Don't worry, we'll talk about the 1937 version pretty soon. Back on topic, women as singers get hit with two major kinds of plots. Worrying about the new talent coming up and feeling guilty for living their loved ones in the dust. American Reject attempts a redemption story, a small town saving story and these two plots as well.
At times, it feels like a bridge too far. When American Reject walks that bridge right, it's amazing to behold. Does that derail your enjoyment of the movie? Of course not. There are more films that attempt to do much than do too little. I would love to see what Kathleen Elizabeth Monteleone does next, as American Reject did the one thing that matters anymore. It made me want to watch her in more stuff.
Think about how many new actors come across your view that makes you want to seek out more of their stuff. It's the curse of a content saturated culture. When the world is flooded, there is very little to highlight and pull out of the heaving mass. American Reject gave me something to pinpoint, that's good to count for something.
So, who's going to end up enjoying American Reject? Audiences that enjoy musical performance movies with some light comedy thrown into the mix. It's not Nashville and it's not fluff. Plus, it continues the renaissance of Rebecca Black. That's always got to be good.
American Reject is now available On Demand and Digital Platforms!