NOW LIVE! NEW STAR WARS FAN FILM "FORSAKEN MANDALORIAN AND THE DRUNKEN JEDI MASTER" A CINEMATIC FAN EXPERIENCE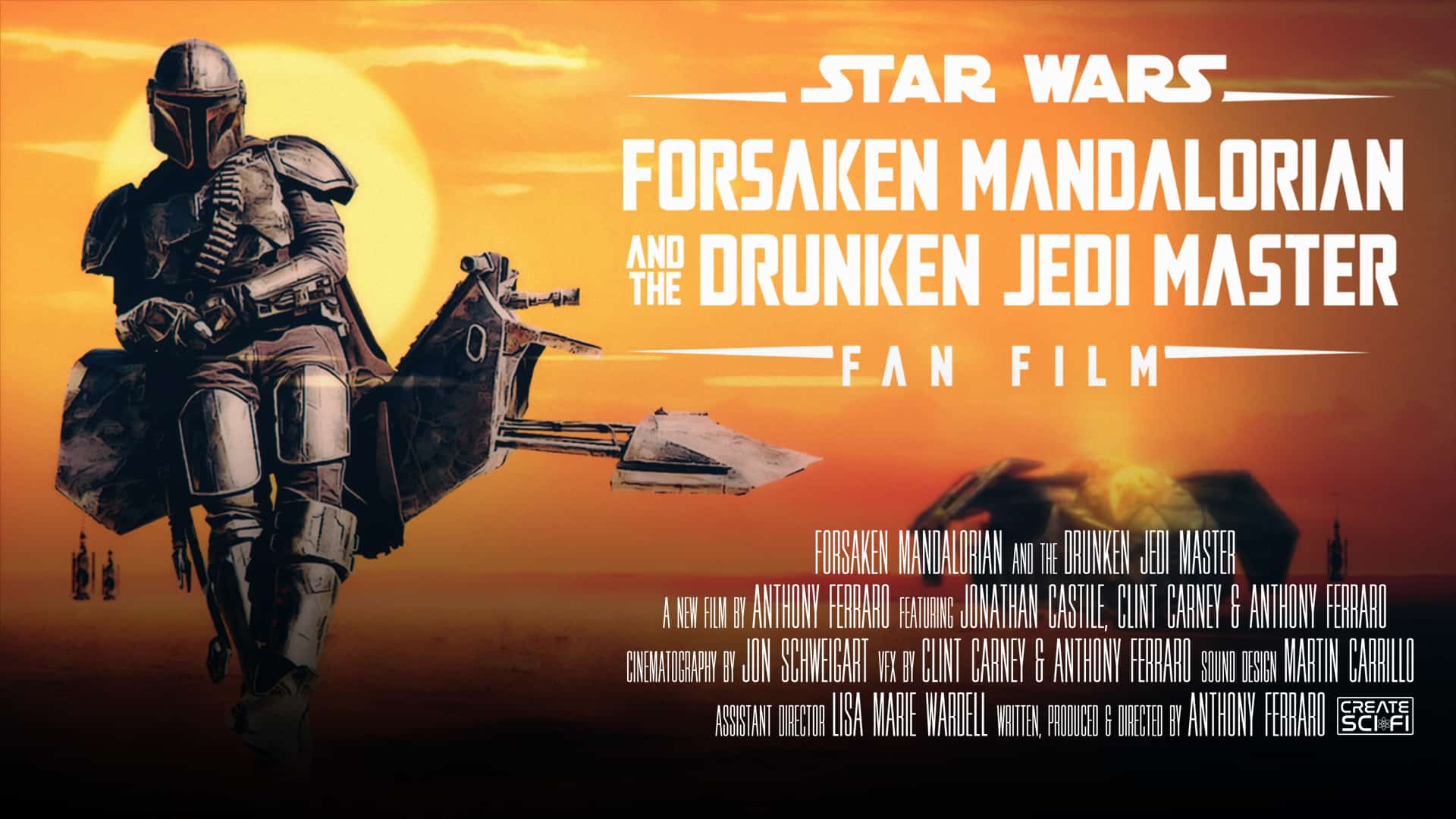 "Hope Hinges On Two Men With No Hope"
Anthony will be launching "FORSAKEN MANDALORIAN AND THE DRUNKEN JEDI MASTER" on his popular YouTube channel "Create Sci-Fi". A How-To channel for independent filmmakers, hobbyists and digital dads, with over 1.6 million views and 28K subscribers. Many prop and costume builds from this film are on the channel providing a deeper dive.
NEW CLIPS for She Ball Written, Directed by & Starring Nick Cannon – Stars Melody Rae, KD Aubert, Jaliyah Manuel, Marla Gibbs, Evan Ross Available – Out August 6
| | |
| --- | --- |
| Distributed By: | Redbox Entertainment, Vertical Entertainment |
| In Theaters & On Demand: | August 6, 2021 |
| Written & Directed By: | Nick Cannon |
| Produced By: | Nick Cannon & Benjamin Sumpter |
| Starring: | Nick Cannon, Chris Brown, Bryan "Birdman" Williams, DC Young Fly, Cedric the Entertainer, Melody Rae, KD Aubert, Jaliyah Manuel, Marla Gibbs, Evan Ross |
| Runtime: | 100 mins |
| Rating: | R |
| Genre: | Drama, Comedy |
| Synopsis: | On a mission to save his Inglewood community center, Avery Watts (Nick Cannon) enlists a talented basketball player, Shelby (Melody Rae), to help him win the grand prize in a street ball tournament. Together, Avery and Shelby challenge local politicians, gangs and their own stereotypes to save their community. She Ball is produced by Nick Cannon, executive produced by Chris Brown and Bryan "Birdman" Williams, and features new music from Chris Brown, Birdman, Lil Wayne, Roddy Rich, Stevie Wonder and Kierra Shierd. |
New Trailer Available For Sundance Shocker COMING HOME IN THE DARK – In Theaters And VOD October 1st
A family's idyllic outing at an isolated coastline descends into terror when high school teacher Alan 'Hoaggie' Hoaganraad, his wife Jill, and stepsons Maika and Jordon unexpectedly come across a pair of murderous drifters​ – ​the enigmatic psychopath Mandrake and his hulking man-child accomplice Tubs​ – who thrust them into a ​nightmare road trip.
At first, the family's terror seems to be born of a random encounter with two sociopaths​, b​ut as the night drags​​ on​,​ Hoaggie and Jill realize that this nightmare ​was set in motion 20 years earlier; and as they approach their mysterious final destination​, ​Mandrake reveals the horrible secret driving his actions​.​

Running Time: 92 minutes Language: English Country: New Zealand
New Clips for Evil Dead Trap from Unearthed Films
Evil Dead Trap is available August 24, 2021
as a brand new 4K scan restoration for blu-ray
from Stephen Biro and Unearthed Films!
Plus you can pre-order it right now!

Pre-order from Unearthed Films
Pre-order from DiabolikDVD
Pre-order from Grindhouse Video
Pre-order from Amazon in the US
Pre-order from Amazon in Canada
FUN FACTS
'Evil Dead Trap' received positive reviews from critics, with praise highlighting the film's mixing of giallo and slasher film genres, cinematography, and special effects!
Special effects created by Shinichi Wakasa who would go on to a career as a monster-suit maker for several Godzilla films.
'Evil Dead Trap' was released theatrically in Japan as 'Shiryō no wana' (死霊の罠) on May 14, 1988 and it was later released in Japan on VHS on September 25, 1988.
Classic 1988 Japanese slasher film directed by Toshiharu Ikeda (Mermaid Legend) and originally produced by Japan Home Video.
NEW CLIP LORELEI – Starring Jena Malone, Pablo Schreiber – In Select Theaters & On Demand NOW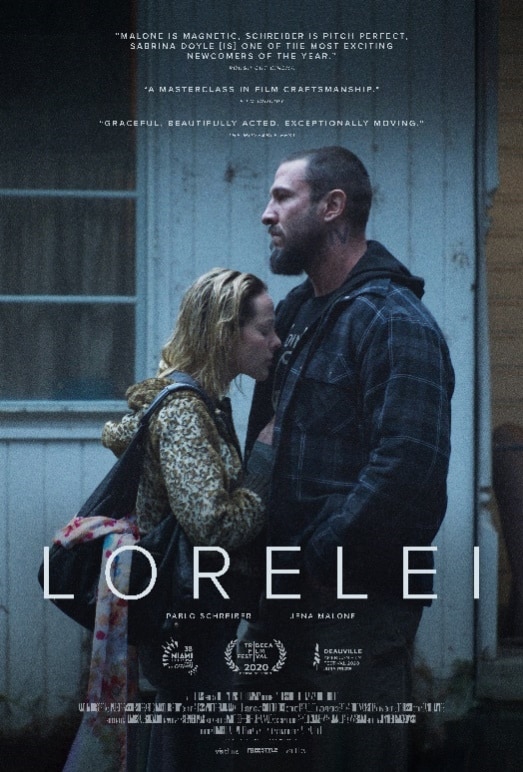 Distributed By: Vertical Entertainment
Directed & Written By: Sabrina Doyle
Produced By: Kevin Chinoy and Francesca Silvestri
Executive Produced By: Arnold Zimmerman, Jianulla Zimmerman, Pablo Schreiber, Jena Malone
Starring: Jena Malone, Pablo Schreiber, Amelia Borgerding, Chancellor Perry, Parker Pascoe-Sheppard
Runtime: 110 mins
Rating: Not Rated
Genre: Drama
Synopsis: After 15 years in prison, Wayland (Pablo Schreiber) reunites with his high school girlfriend, Dolores (Jena Malone), who is now a single mother of three. What follows is a lyrical take on love, regret and second chances.
Logline: A working-class fable about a biker, a mermaid and three shades of blue.
That's it for the new clips!