Roadside Attractions has recently acquired the North American rights to Dreamin' Wild, the latest film from Academy Award® and Emmy® nominee Bill Pohlad. The film is set to open nationwide in theaters on August 4th, 2023.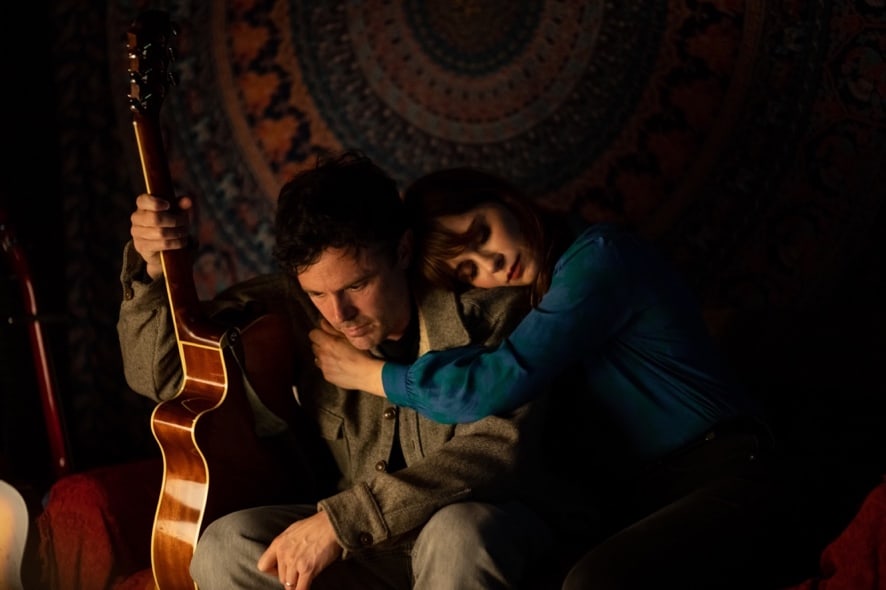 Dreamin' Wild tells the true story of singer/songwriter Donnie Emerson and his family, whose childhood dream suddenly came true thirty years later when the album they recorded as teens was rediscovered and hailed as a lost masterpiece by music critics. While the album's rediscovery brings hopes of second chances, it also brings long-buried emotions to the surface as Donnie, his wife Nancy, brother Joe, and father Don Sr. come to terms with the past and their newly found fame.
Similar to his award-winning directorial debut, Love & Mercy, Pohlad uses two different actors to explore the real-life characters in different time periods. Academy Award® winner Casey Affleck plays the older Donnie Emerson, while Noah Jupe plays the younger version. Walton Goggins and Jack Dylan Grazer portray Donnie's brother Joe, and Beau Bridges does double duty as the family patriarch. Zooey Deschanel plays Donnie's wife Nancy.
The film also features original music by Donnie Emerson and a star-studded cast that includes Chris Messina, Emmy® and Grammy Award®-winning Beau Bridges, and Emmy®-nominated Walton Goggins. Dreamin' Wild was produced by Academy Award®-winner Jim Burke, River Road's Academy Award® and Emmy®-nominated Bill Pohlad, and Kim Roth.
"I'm honored to be back with Roadside Attractions for my next film since Love & Mercy", Pohlad said. "I'm hoping that audiences will connect with this family's heartfelt story as much as with Donnie's extraordinary music."
Eric d'Arbeloff, Roadside Attractions Co-President, said, "As he proved with his debut Love & Mercy, nobody understands the power of music to heal and transform lives better than Bill Pohlad. We are so excited to bring his second film, the story of a family whose lives were changed by making one classic record, to theatrical audiences this summer."
Dreamin' Wild is a River Road Entertainment, Innisfree Pictures, Zurich Avenue production, co-financed by Zurich Avenue alongside River Road. The acquisition was negotiated by Roadside Attractions Co-President Howard Cohen and VP Acquisitions Angel An, and River Road's Co-President Christa Workman with CAA Media Finance representing the filmmakers.
Mark your calendars for August 4th, 2023, and be sure to catch Dreamin' Wild in theaters to witness this heartfelt and inspiring true story of love and redemption.