Due to the need to get everything ready fast and less wordy before Oscar coverage starts, we're gathering a bevy of must-watch Blu-rays for you to check out before time marches forward. If you're a foreigner, then my whining about Daylight Savings Time won't make sense.
Fatman dominates Christmas viewing in your single father's home
Fatman was a movie that I wanted to read a lot into after seeing it. But, I couldn't. This is the kind of revisionist fare that wants to grab that machismo appeal of action movies of your youth. However, it's far too winking at the camera outside of Mel Gibson. That's right, Gibson carries yet another movie on his back.
Mel Gibson has been dragged around town mainly due to the fact that he's a savage in an age of mediocrity. What was once praised for being a brutal artist is now forsaken due to the feels. Walt Goggins continues his streak of being one of the character actors. However, he can only do so much with Fatman.
The Fatman Blu-ray comes with deleted and extended scenes. Plus, you get storyboards, commentary and a digital copy. I'd recommend a purchase to the curious.
She's the Man is having its TBS anniversary this weekend at 3:05 pm. TURNER TIME!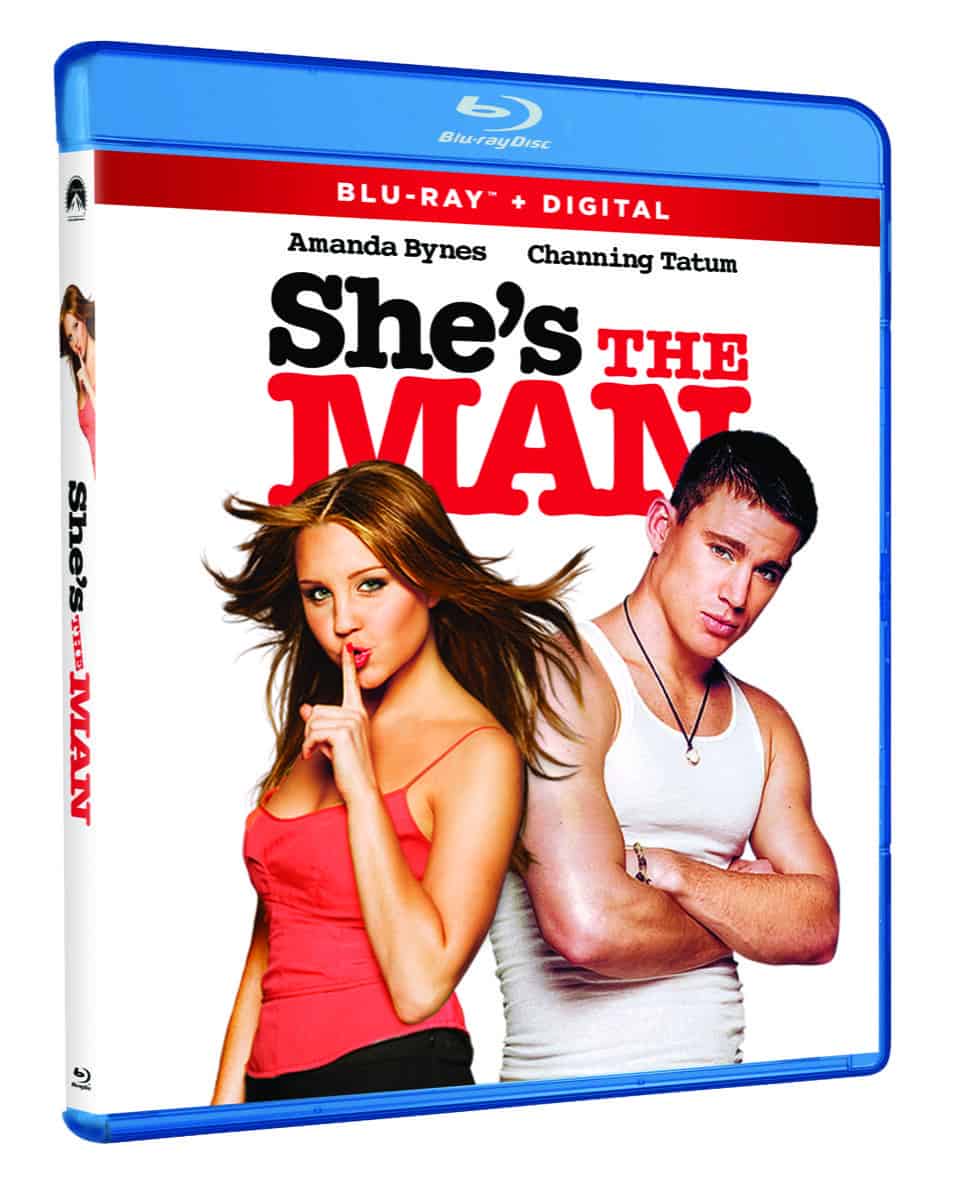 She's the Man gets a 15th anniversary release from Paramount. I don't quite understand why this is getting a massive release to Blu-ray, but Paramount's legendary classic releases have to fight for their own Blu-rays. Don't worry, kids. We will be covering The Two Jakes sooner than later.
But, how many people want to watch Amanda Bynes gender bend in a PG-13 movie? It's Twelfth Night for kids that don't have the patience to watch Shakespeare. So, what are you going to do?
The special features are quite plentiful. You get a commentary. Scratch that, you get several commentaries. From there, you get featurettes, deleted scenes and a music video. Plus, a gag reel!
Joint Security Area is the 80th Korean film I've watched in 2021. It's a must-watch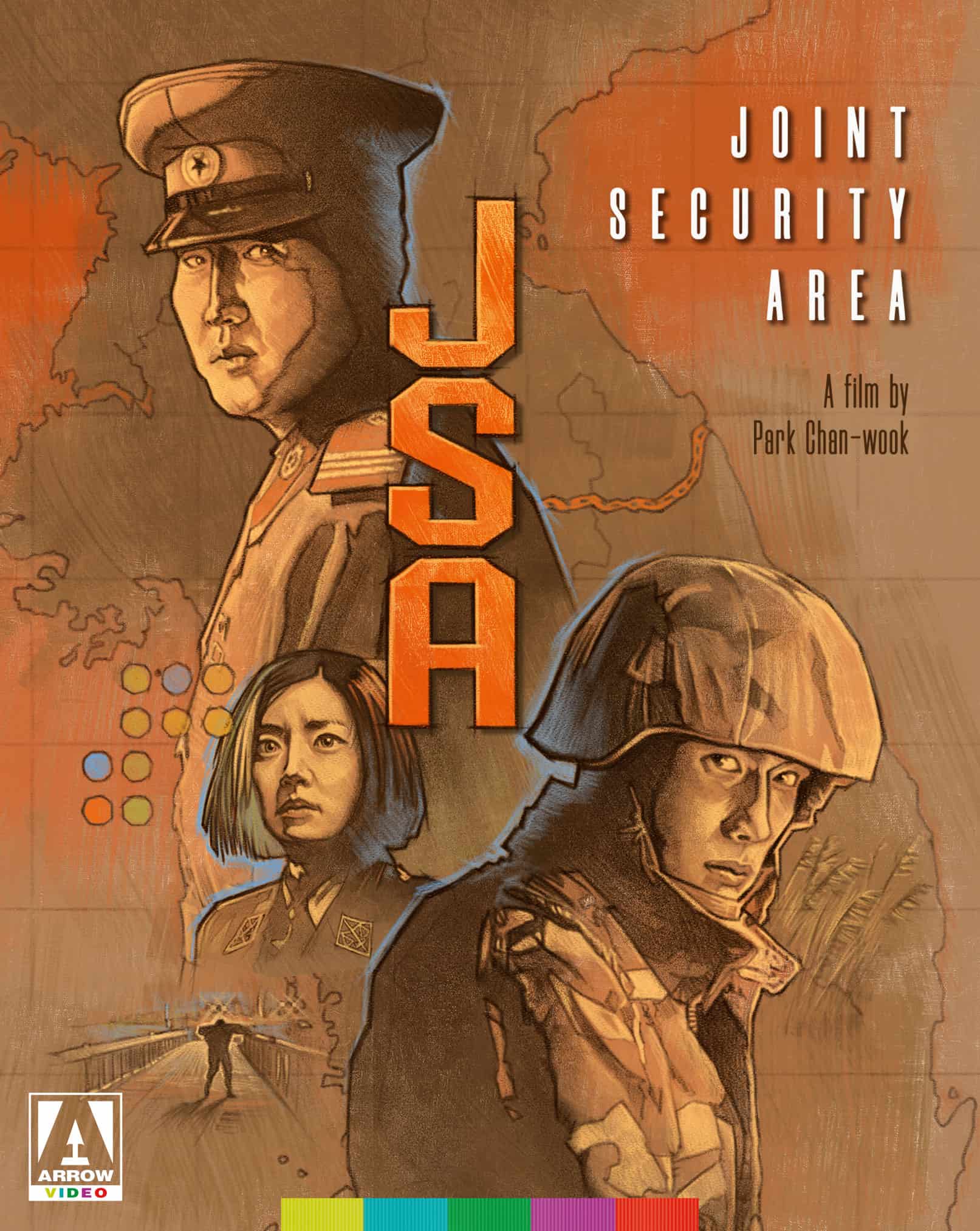 Joint Security Area is one of the Park Chan-wook must-watch movies that made me a fan. What JSA does right is in being a must-see war movie. Arrow brings this long awaited Blu-ray to US shores in a deceptively simple package. Sandwiched between the major releases and that stellar Southland Tales set, most will sleep on JSA.
That's their problem. The must-watch Arrow Blu-ray is loaded down with a commentary, featurettes, a new video interview and more. This is truly a must-see release.
Southland Tales is better than you remember and it's a must-watch
The Southland Tales is what the Arrow scratch disc says, but I first covered this movie back during its initial Sony Blu-ray release. More than likely, that got lost in a site rebuild ages ago. For now, let's talk about what makes this Arrow release into a must-watch.
Well, you're finally getting the Theatrical and Cannes Cut in proper 1080p quality. If that wasn't enough, most of the special features and commentary are ported over from the prior release. The new 2K restoration by Arrow really pops, but rewatching the movie showed me something.
While it's a must-watch release for March 2021, the film doesn't work. It's like a lesser Pynchon where you dig the ideas and enjoy the ride. However, the film never amounts to much. That's perfectly fine, as the 1960s and 70s were littered with movies like this.
I still love those movies too.
Arrow Video Lightning Round of Must-Watch movies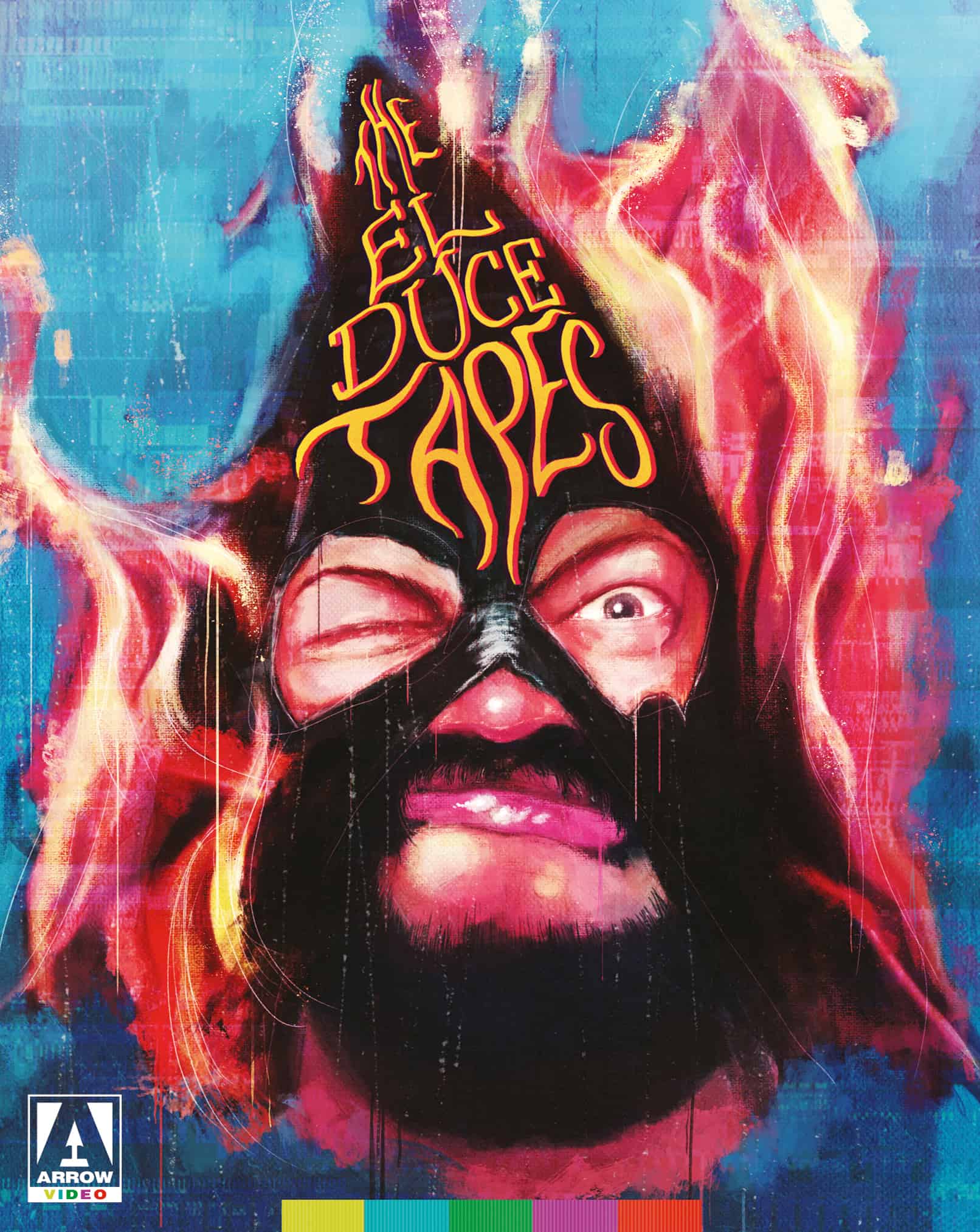 The El Duce Tapes combines two thinks I love. Music documentaries and ragged attempts to piece together a narrative out of old footage. But, the end result was a look at a shock rocker that I didn't quite enjoy. So, I watched it a second time and went through the special features. Something had to stand out that was annoying me with this one March 2021 release.
But, you get so many special features. There is enough footage that made the movie that they make a second film in the special features. Plus, you get a lengthy look at how Nilbog made the music for the film. It's hard to pin down one thing that is more fascinating than the other. I'm just not sure if it makes the film any good.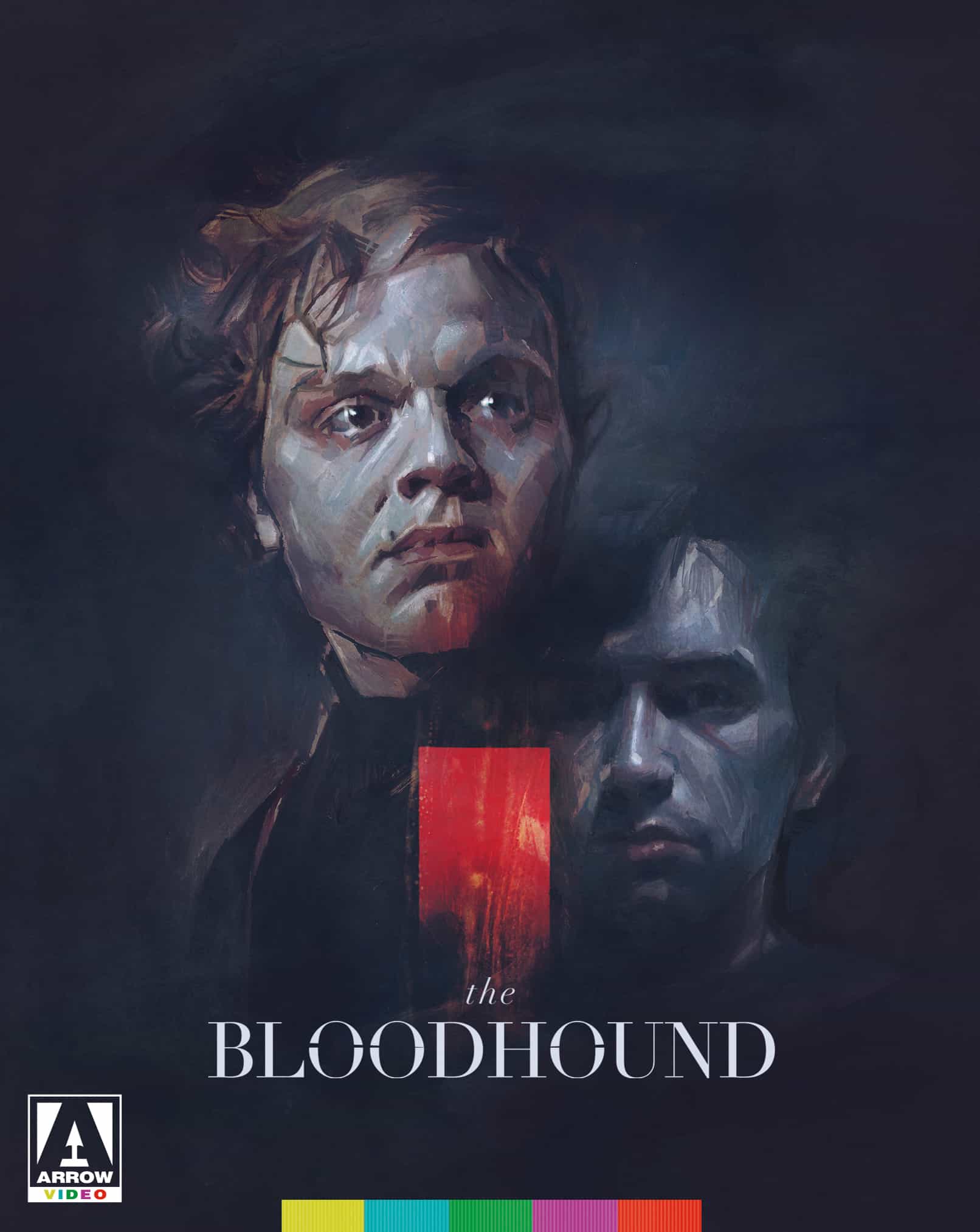 The Bloodhound is a film I had several people trying to get me to watch over the last few weeks. It's been more of a time crunch that postponed viewing until the Arrow Blu-ray arrived. Patrick Picard makes this must-see movie into a gem by taking modern youth through The Fall of the House of Usher.
Depression and malaise as horror elements are stunning. Plus, Arrow packs the Blu-ray with short films, a commentary and a making-of featurette. I loved it.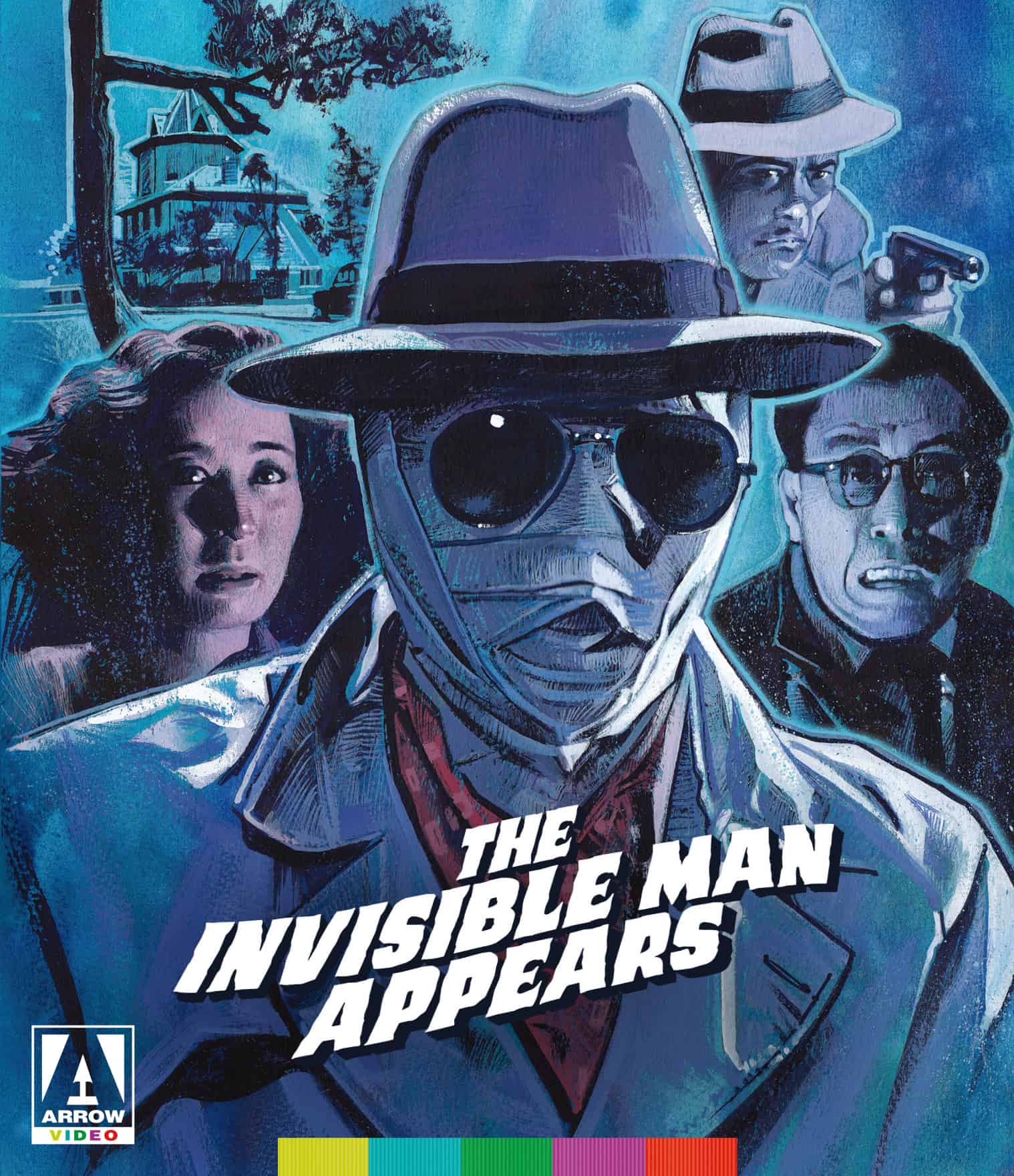 The Invisible Man Appears / The Invisible Man vs. The Human Fly is one of those stellar Arrow releases that surprised me in March 2021. I dig Arrow's commitment to releasing the Daiei movies, since America missed out on them for ages. But, why don't we get a massive set release of all these wonderful Japanese takes on classic Sci-Fi/Horror?
To see a Japanese movie like this break out of Kaiju and try to one-up Western tastes is quite fascinating. Blending the majesty of the science age with how the Japanese film system could produce their own brand of Universal Monster movie demands your attention.
You get trailers and new special features for this most unique release of March 2021.
Shogun's Joy of Torture comes with a commentary and new interviews. But, what makes this Arrow release a must-watch? Well, it's because they keep rolling so hard with these unique Asian films. Working as a twisted anthology, Shogun's Joy of Torture caps our March 2021 must-watch Blu-ray disc coverage.
The commentaries, interviews and special features provide proper context. However, there is so much going on in the movie that I almost wish there was more to it. Especially since it plays so short. Oh well, still worth checking out.
These were the must-watch Blu-rays of February and March 2021