Abe Lincoln in Illinois is an early Hollywood adaptation of an earlier stage play that sought to make the Lincoln story understandable to the masses. If you ever wanted to see 15-20 years of history crammed into under 2 hours, this is your film.
Abe Lincoln in Illinois is prequel era Lincoln. Y'know, before life ruined him
Raymond Massey played Young Lincoln on stage and now in film. That means nothing, but it serves as a reminder that the guy had a few years in the role and still couldn't get the Oscar win. Even for 1940, the film plays a little generic and juvenile by looking at the 16th President. Mainly highlighting his arrival in Illinois and his life that led him there, it does this weird dissection of the President that never feels true.
Not everything can be Spielberg's Lincoln, which was insanely accurate to a frightening degree. However, there is no difference between this Lincoln biopic and any other soft as hell take on a prominent figure from this era. There comes a time when you realize that most of the American Golden Age of Entertainment was about mythmaking. Then, there's the time when you realize that not a lot of it was that interesting.
Depression era plays get 1940s films
The pipeline from the East Coast stage to Hollywood adaptation used to be super strong. What Abe Lincoln in Illinois manages to do is take what was working on stage and give Raymond Massey plenty of room to find the character. However, what plays on stage needs more oomph to work on film. So, the constant location shifts and the big build to a real purpose gets tacked on for dramatic effect.
All of the Stephen Douglas stuff was there in the stage version, so you can't blame the weird third act for that. However, Abe Lincoln in Illinois doesn't do much to not make a lot of the story structure feel weird. To modern audiences, it will feel familiar to the short film biographies you'd watch in Social Studies and other classes. The broad points are hit, most of the acting is off and it leaves you with the answers for the inevitable pop quiz.
Now starring a young Ruth Gordon as Mary Todd Lincoln
Ruth Gordon is perpetually elderly to many film fans due to Harold & Maude. However, she had a vibrant career as an actor and writer. Watching her play a far more attractive than historical accurate Mary Todd Lincoln was fascinating. That being said, modern historical interpretations make this look at Mary Todd and Abe feel super questionable. But, we can only ask so much of Abe Lincoln in Illinois.
After all, it did what a 1940 major motion picture was supposed to pull off. Entertain audiences, share a cherry picked history and make you think lovely thoughts of Lincoln. Gritty realism wouldn't be invented until some time between 1964 – 1976 if you ask any modern film student. So, Abe Lincoln in Illinois gets a pass.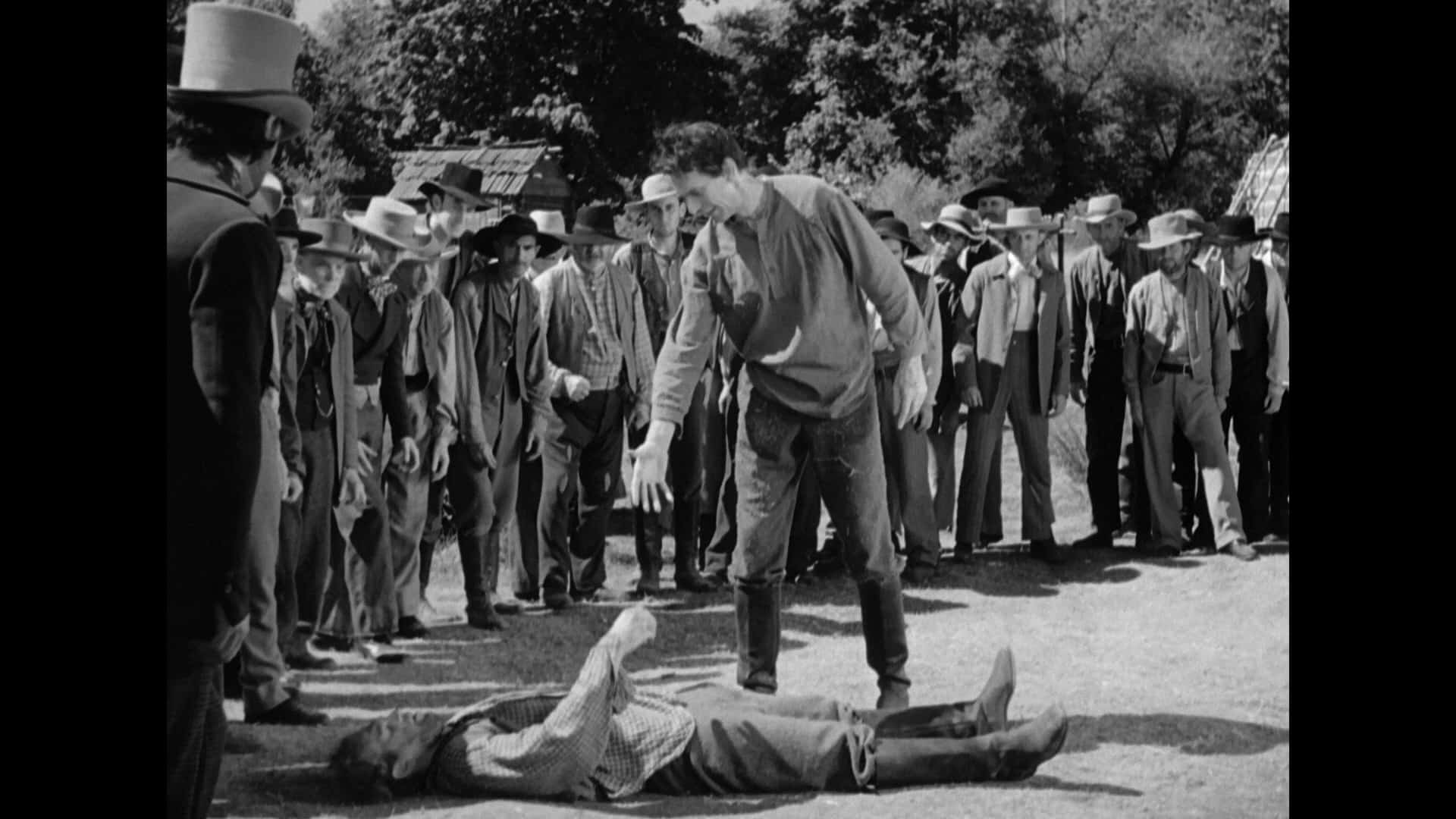 What did Warner Archive do for the Abe Lincoln in Illinois Blu-ray?
Abe Lincoln in Illinois is another stellar Warner Archive Blu-ray release. What I've come to expect from Warner Archive is a traditional package that supports these deep cut films in the best possible way. Plus, you get to hear the original Lux Radio Theater broadcast from back when the film first arrived. It's only an hour of time, but it's fascinating to see what was done in the early days of film promotion.
The A/V Quality is good, but not great due to the age of the film and the still pressing need for a full restoration. Most of the RKO library has held up well, but we're still experiencing DTS-HD mono tracks on films prior to 1945 that still need clear channel definition. It's not the worst thing, but it might prove hard on people with hearing difficulty. However, the 1080p transfer is rather stunning.