Yeah, why am I talking about Arrow releases from 2019? The easy answer from long-time readers is that I spent most of last year running repairs and upgrades. The harder answer is because with Arrow, Vinegar Syndrome, Shout, Blue Underground and Criterion…I take some time to think about what I'm watching. That's why we're talking about why Flowers in the Attic and Man of a Thousand Faces today.
Flowers in the Attic was fetish erotica for bored housewives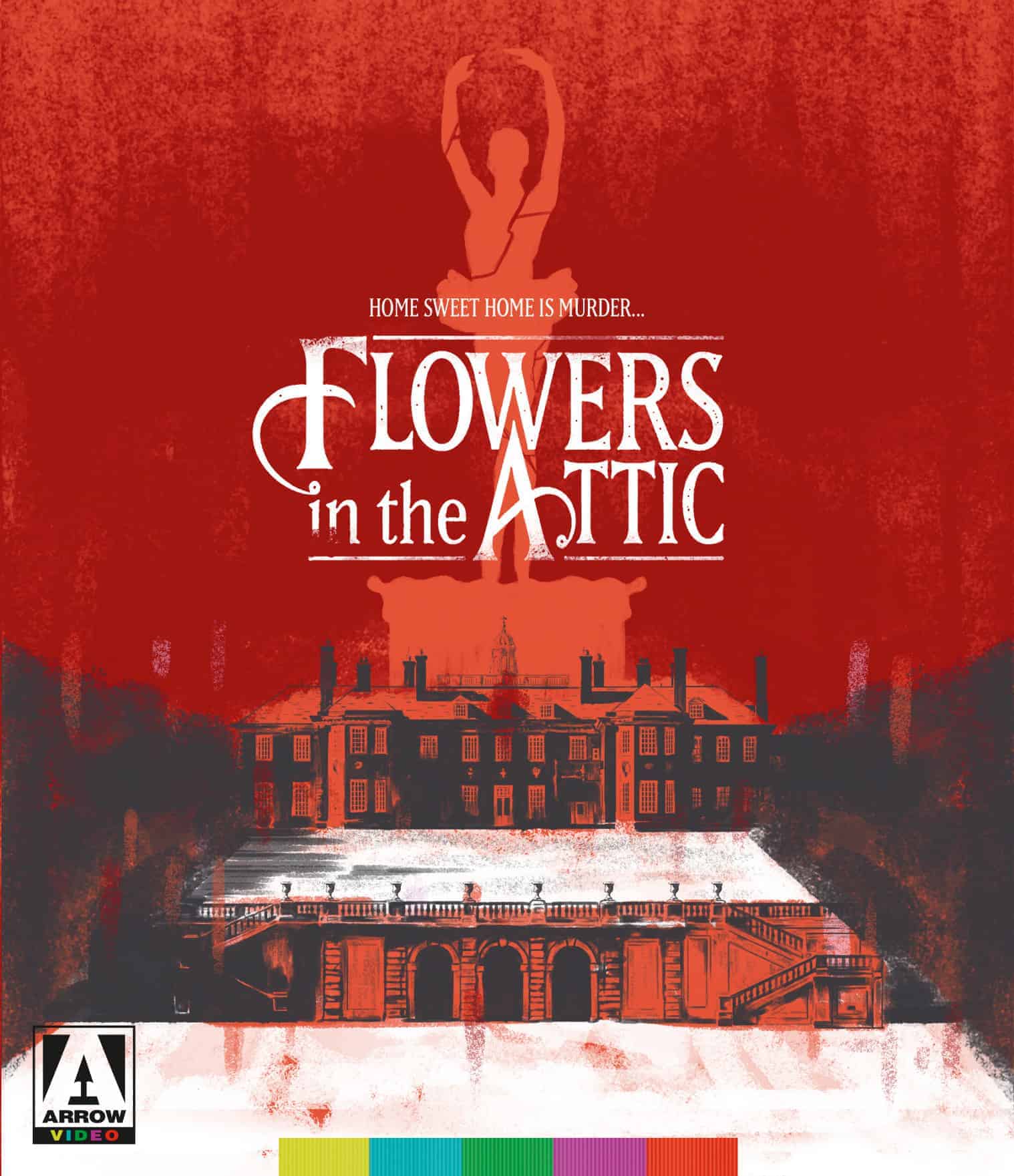 Flowers in the Attic was something I knew about as a little kid. It wasn't like I was a reader of pulp sexual miscreants as a kid. But, that New World Pictures adaptation seemed like it was everywhere. It was either this movie or House II that kept playing on pay cable when I was a kid. I dig that Arrow Films brought this out in a proper special edition.
However, while watching the movie something kept irking me. The entire movie looks like it was shot in a cloud of dust and with vaseline on the lens. While the later Lifetime movie adaptions stayed closer to the books, this film understood something. The less time spent dwelling on the incest, the easier it was for people to watch.
Man of a Thousand Faces is Chaney Idolatry
Man of a Thousand Faces is my favorite Jimmy Cagney performance. Playing the legendary Lon Chaney, we get treated to a detail biopic of the actor's life. All of the highlights are there, but so much time is dedicated to how he met his lovely Cleva. At times, I'll blank on details of film history. So, it keeps surprising me that Lon Chaney died so suddenly.
Lon Chaney is probably one of the key reasons why Hollywood exists. Sure, D.W. Griffith and Chaplin were important. But, Chaney designed spectacle as we know it exists. All of your favorite actors undergoing bodily extremes, going under heavy makeup and generally approaching crazier and crazier roles all began with Chaney.
The Arrow Academy disc has special features that touch upon the nature of the film. Still, I'd love to see Film Movement, Kino, Criterion, Arrow or whomever get a major release of the surviving Chaney movies onto the market. A new generation needs to learn from the master.
FLOWERS IN THE ATTIC AND MAN OF A THOUSAND FACES ARE BOTH AVAILABLE FROM ARROW FILMS