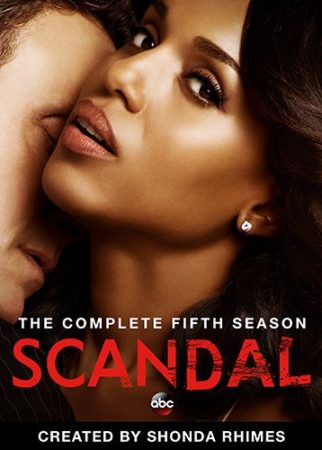 SCANDAL: THE COMPLETE FIFTH SEASON REVIEWED
"Scandal" returns with an intriguing fifth season. I mean that in a backhanded sort of way. While Kerry Washington continues to be one of the best actresses working on TV, nothing else about the show works anymore. Rowan is ruining everything and Fitz serves no purpose anymore. Now that the Oval has been compromised, where can the O.P.A. go now? If I were a fan, I'd be furious over the decline of quality between this year and the first four seasons.
I would've loved to have heard a Rhimes commentary on this season, as there is so much to explain. I get that they want to set up the next leg of the series, but so many plot points are left dangling in the breeze. Can you really expect your fans to just wait it out? People don't comprehend appointment TV anymore. Brevity could go a long way to fixing the show's issues.
SPECIAL FEATURES
Extended Episode
Bloopers
A/V STATS
1.78:1 standard definition transfer
Dolby Digital 5.1
RELEASE DATE: 8/23/16
Video -

90%

Audio -

88%

Supplemental Material -

80%

Show Score -

90%
The Plot Thus Far
The hottest show on television takes ruthless ambition to all-new heights of shock and awe in the game-changing fifth season of ABC's SCANDAL. The Oval Office is up for grabs, and none of the players are playing nice, including Olivia Pope (Kerry Washington), who now realizes she can never be content as a wifely First Lady. Domestic bliss pales in comparison with holding the reins of the highest office in the land, so when faced with a chance to wield unrivaled influence at any cost, will she continue to wear the white hat... or prove that she is, indeed, her father's daughter? Prepare for a battle royale as Olivia, the White House politicians and the O.P.A. "gladiators" play an anything-goes game of blackmail, murder and seduction in a bid for that all-consuming, all-corrupting commodity: Power. Succumb to all 22 intoxicating episodes, spiced with exclusive, never-before-seen bonus features. Relive every drop of scintillating drama as you raise a glass to SCANDAL: THE COMPLETE FIFTH SEASON.