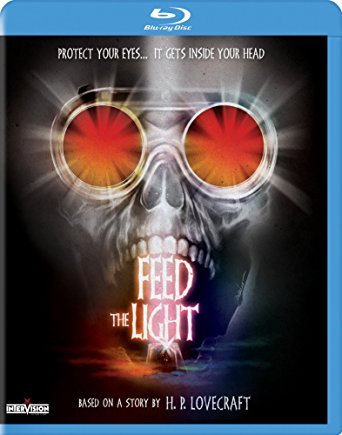 FEED THE LIGHT REVIEWED
"Feed the Light" is another weird for its own sake movie that dropped this summer. A petty thief is beaten by her husband loses her child. Now, she's working as a custodial worker at a strange building loaded with vermin. For a film that was shot under $50,000, it manages to establish an atmosphere of OMG Shadow Monsters are going to eat people. The imagery is fun for being a cheapie shot in Black and White. However, it's not something that I can say will wow the masses. Pick it up and give it a shot.
SPECIAL FEATURES
Featurette
Interview
Trailer
A/V STATS
1.78:1 1080p transfer
LPCM 2.0
RELEASE DATE: 6/27/17
Video -

89%

Audio -

91%

Supplemental Material -

93%

Film Score -

90%
The Plot Thus Far
Sara takes a job as a cleaner to find her missing daughter and strikes an uneasy alliance with the sinister janitor. They venture with a small group into the abyss underneath Malmö and the heart of darkness.